Real-time wood chip and bark moisture measurement
Valmet Chip 'n' Bark Moisture Analyzer (Valmet CBA)
Speed up moisture analysis with the Valmet Chip 'n' Bark Moisture Analyzer (Valmet CBA). Utilizing microwave technology to continuously measure moisture, you get real-time data to drive cooking and boiler power optimization.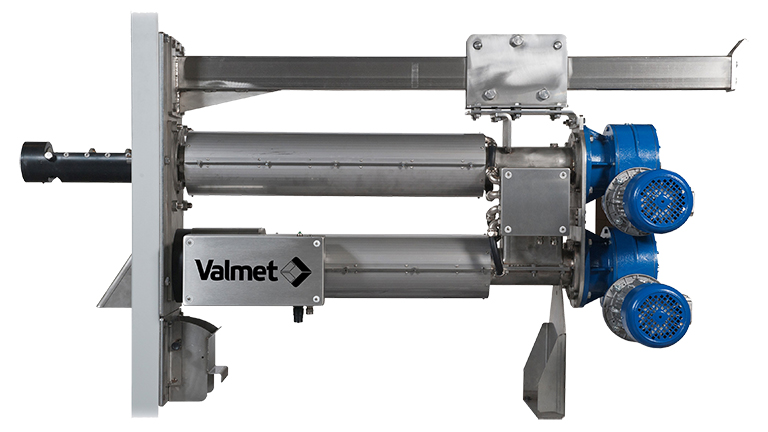 Leverage continuous, real-time moisture data
The Valmet CBA puts essential data at your fingertips for more accurate process control. Automatic moisture measurement of chips, bark and other wood-based biomass reduces the need for time-intensive laboratory work.
Using safe microwave technology, the Valmet CBA delivers accurate, real-time readings before the digester or power boiler feed using continuous sampling. With proven accuracy, the moisture information is exceptionally reliable and always available.
Improve cooking efficiency and boiler power performance
Moisture variations change the liquor-to-wood ratio affecting pulp yield and Kappa number. The Valmet CBA ensures you know the exact level of chip moisture going into the digester. This helps you fine tune chemical dosage, saving on chemicals while also stabilizing the cooking and delignification processes.
In power plants, fuel moisture increases the total mass of incoming fuel, but decreases its heat content. Measuring bark moisture, the Valmet CBA provides reliable, timely fuel moisture information for optimizing feeding and supplementary fuel usage. With accurate moisture measurements on hand, you can use minimize fluctuations in power production and reliably reach your output target.
Designed for real-world variation
The Valmet CBA has a moisture measurement range of 0-70% for all wood species. Cutting features can tear through large chip material, and you can add an optional heating system to handle frozen material.
The robust construction and design ensure that everything is straightforward. The measurement unit is positioned outside the main process for easy access. Comprehensive Valmet Industrial Internet access is available and the functions, data and alarms of the analyzer can also be accessed remotely.