Wastewater measurements and automation
Valmet offers superior solids measurement solutions for wastewater treatment plants based on many years of experience and know-how. Valmet's solids sensors provide benefits for all sludge processing stages.
Having over 10 years of experience in the wastewater treatment industry, Valmet has over 1000 references of solids measurement systems in municipal and industrial plants globally, with great proven results. These applications are used in the sludge dewatering, as well as at the primary clarifier, thickening, and digester process stages. Valmet's solids measurement systems are backed up with innovative technology, offering reliability to the end customer when optimizing their wastewater treatment plants. Also, Valmet's professionals work closely to customers around the world, having a high service availability. See more about each one of these products and solutions below.
Solids Measurements For Better Wastewater Control – Click here to download Valmet Wastewater Guide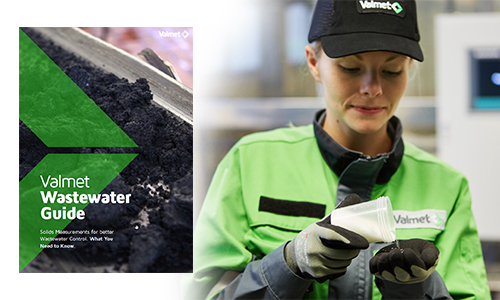 Superior solids measurement solutions for wastewater – test the ROI tool calculator
Products and solutions for wastewater
Short payback time based on considerable savings
Lower transportation costs
Polymer reduction
Reduction in laboratory sampling
Lower support fuel consumption based on dryer sludge
Efficient energy consumption
Continuous real-time data
Watch these customer success stories and read about other cases in the articles below