Conveyor systems and support structures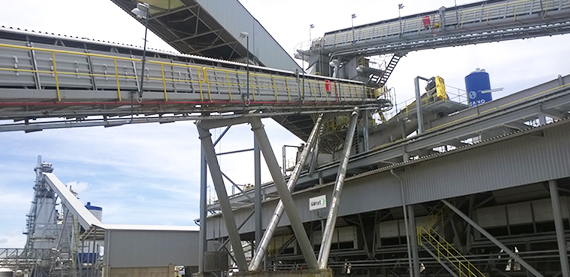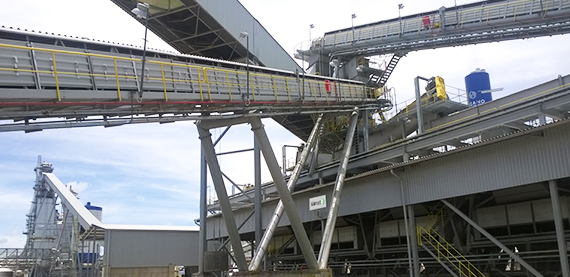 Valmet offers a wide range of conveyors to efficiently transport chips and bark between the different process stages in the wood handling area and further on in the pulp mill, panelboard or power plant.
Throughed belt conveyors - Enables high transportation capacity with low electric power consumption and low maintenance cost.
Flat belt conveyors - Economic and smaller scale applications for logs.
Belt elevators - For chips and bark to save footprint at a mill
Roll conveyors - Separates bark and debris from the wood to maximize wood-usage
Screw conveyors - A wide variety of applications; horizontal, vertical, inclined or made for special applications like receiving pockets and discharge systems.
Flight chain conveyors - For special applications and enables totally closed structures.
Chain conveyors - For logs.