New lines


Sustainable papermaking process with innovative technologies
Defining suitable production capacity is the key to ensuring the highest possible return on paper machine investment. Our focus is on supplying the right scale papermaking lines with sustainable solutions to serve local as well as global markets. Production can be focused on those products where demand and prices are the most profitable.
Valmet's board and paper machines are designed for
cost-efficient production
safe and easy operation
fast start-up
flexibility
excellent end-product quality
low environmental load
OptiConcept M - Maximum efficiency with minimum operating costs
OptiConcept M paper machine keeps costs down by increasing energy, raw material, and chemical efficiency. It provides improved flexibility in grade changes and enables efficient operation and maintenance-friendly design that maximizes productivity and minimizes downtime. OptiConcept M stands for economy, safety, and the environment.
Secure your investment with pilot trials
Valmet Paper Technology Center provides the world's most comprehensive offering of testing and piloting services to paper and board manufacturers worldwide. Our pilot facilities have the entire paper machine process covered, from stock preparation to coatings and everything between, providing customers with excellent service and reliable results to support in investment decisions.
>> Read more about Paper Technology Centers
Accelerate start-up and optimization with Industrial Internet solutions
The start-up and the further optimization of a new paper machine can be supported remotely from Valmet Performance Center. Data-based and proactive remote support is a fast and efficient way to ensure that the machine is meeting the planned start-up curve. During the ramp-up phase, the advanced monitoring and prediction applications help to optimize end-product quality, energy consumption, and productivity.
Read more about our recent references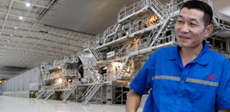 A giant was born when Bohui started their new containerboard machine BM 6 – the widest and largest of its kind in Asia. The initial start-up and machine optimization have been supported by global experts from Valmet's Performance Center.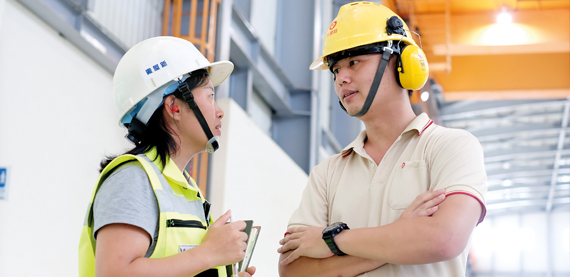 Fewer raw materials, less energy consumption, better-quality products: all the key features of OptiConcept M technology are highly compatible with Yuen Foong Yu's business philosophy and long-term vision.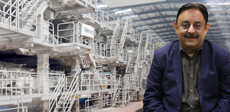 "There is an increasing demand for packaging board in India and board has an important role in replacing plastics. We needed a trustworthy equipment supplier and technology which can convert raw material to a high-quality board in a cost-efficient way", says Sanjay Singh, CEO of ITC Paperboards and Specialty Papers Division.