Capital Markets Days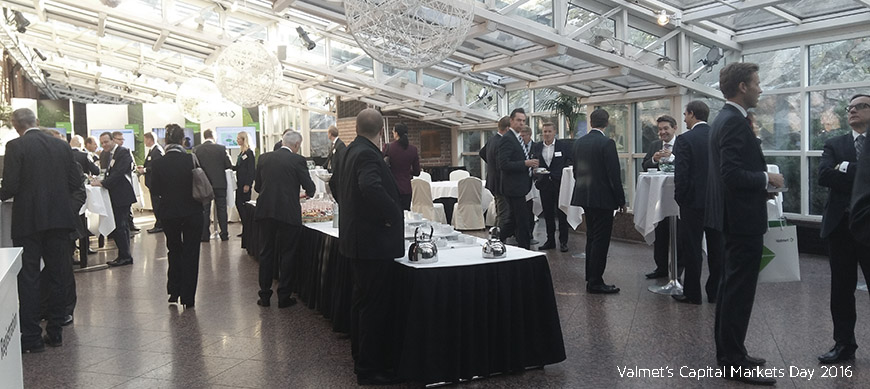 In this section you can find information on Valmet Capital Market Days.
Valmet Capital Markets Days
Valmet's Capital Markets Day for institutional investors and analysts will take place in Helsinki on Tuesday, September 18, 2018. The aim of the Capital Markets Day is to provide information of Valmet's strategy and business outlook. The language of the event and material is English.
Read more on Valmet Capital Markets Days' presentations or watch the webcast recordings.
Updated; Jul 26, 2018