Turpentine decanting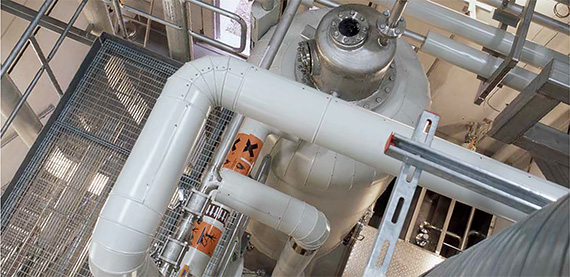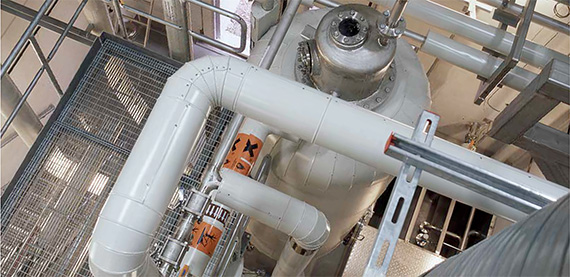 Turpentine decanting for recovering a valuable by product.
Sulfate turpentine is an economically important by-product which can be recovered from the Kraft pulping of resinous woods. High separation efficiency of turpentine from water phase is possible in a Linder type turpentine decanter. The turpentine decanter is in principal a cylindrical vessel, equipped with a conical funnel in the bottom part and with an overflow for separated turpentine in the upper part.
The separation of two different phases, water and turpentine, is possible by the law of gravity. The Linder decanter allows a suitable residence time, low velocity and decanting without any disturbances. Decanting system is designed to give continuous outlet of the turpentine. Thereby it is possible to keep constant thickness of the turpentine layer and by that produce a uniform quality of turpentine, above all regarding the water content.
The separation efficiency of turpentine from water is above 90 % of what is theoretically possible when separated turpentine is 99 % pure.
The non-condensable gases from the decanting system are held at constant negative pressure and are transported to the Concentrated Non-Condensable Gas handling system.