Heat production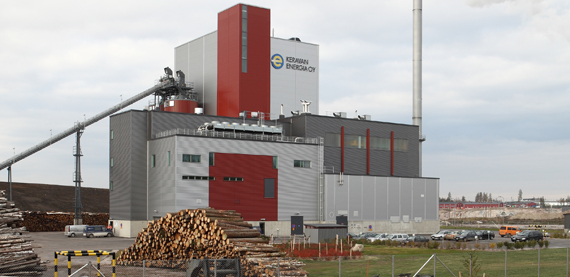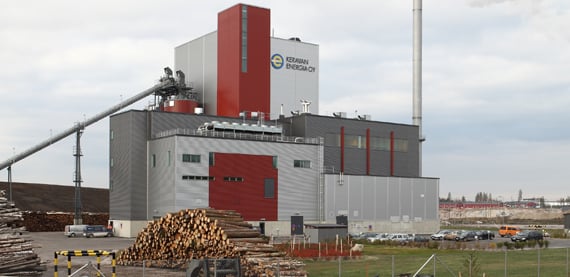 With our proven and reliable technology, you will produce heat in a sustainable manner. We offer heating plant solutions that are designed based on the customer's needs and the available fuel.
The high level of automation allows for unmanned operation of the plants, requiring only periodic supervision.
The architecture and low noise level of the plants enable them to be located in the immediate vicinity of residential areas.
The heating plants are engineered and built to meet the most stringent environmental requirements
Flexible delivery scope: The plant can either be built on site as a turn-key delivery, allowing us to take customer specifications into consideration in terms of layout, or we can deliver the process equipment to the client's facility.
Automation for fluidized bed boilers
Valmet is specialized in the automation of fluidized bed boilers in greenfield and retrofit projects. In addition to combustion control and optimization solutions, the Valmet DNA system includes versatile performance monitoring applications for the fluidized bed boiler, a fuel management system for solid fuel received, condition monitoring and other DCS features designed for power plant automation.
Our solutions for heat production
Customer success stories

Biomass-fired steam boiler plant keeps Valio's cheese plant running
A steam boiler plant generates the steam and heat needed by Valio's Lapinlahti milk processing plant in Finland. The plant is fueled by wood chips and peat. Valmet's delivery included all of the necessary installations, commissioning and a Metso DNA automation system.

Pellet firing makes district heating more sustainable
All efforts to decrease the environmental load in power generation are needed to reach sustainability targets. Using wood pellets – carbon neutral, high-quality biofuel – offers a viable alternative in district heating. The new pellet-fired heating plant at Tampereen Energiantuotanto Oy in Tampere, Finland, sets a good example with Valmet's Bioheat RampUp solution.