Spare parts for automation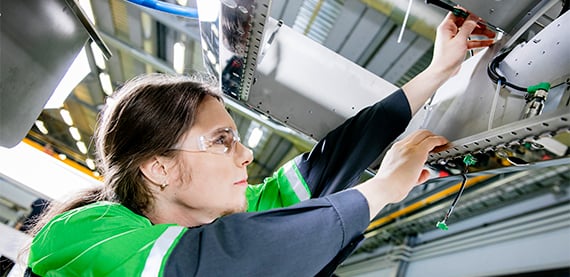 Spare parts and repairs are available to ensure availability, safe operation and efficient production.
We offer reliable OEM spare parts, components and units and cost-efficient solutions with exchange unit service for Valmet automation products. The global supply chain ensures that parts are available for the newest technology and for still supported product generations.
We recommend having certain critical spare parts available on-site. Spare parts are available on standard and fast delivery times.
Benefits
Effective materials management
Minimized risk of part failures
Guaranteed access to critical or long lead time parts and components
Reduced net working capital
Reliable spare parts deliveries
High quality spare parts
Our spare parts cover all Valmet automation applications and products.
Applications
DCS
QCS
Profilers
Information management
Web inspection
Web break analysis
Condition monitoring
Analyzers
Measurements
Automated laboratories
Boiler diagnostics systems
Products
Valmet DNA
Metso DNA
maxDNA
Damatic XD
Valmet IQ
PaperIQ
Sensodec
Kajaani
Kemotron
Enertechnix
Valmet