Valmet DNA Cybersecurity Services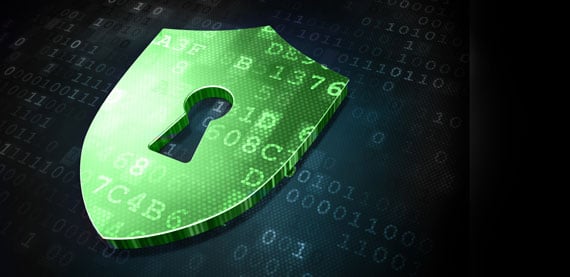 New malware and advanced cyber threats are increasing all the time. Production environments and critical infrastructures are tempting targets for cyber-attacks. By their nature, process automation systems are critical for production plants' reliable operation. Consequently, companies need to have a proper security policy to secure their business continuity and it must cover industrial automation systems.
Valmet DNA Cybersecurity Services are designed to help customers to create and continuously maintain a more secure production environment. Security optimization is risk management and ongoing task. Reasonable investment in security ensures the availability of the production lines.
We continuously follow up on new information on security risks. Valmet releases security bulletins and warnings and provides information about Windows patches that are validated with Valmet DNA, and offers security training for customer organizations.
Valmet helps to secure business continuity by ensuring automation system security up-to-date condition at all times. All the updates – such as antivirus fingerprints and critical security patches - are tested in Valmet DNA system test environment before installing them to the customer system. The result is:
Secured system against cyber attacks
Protected configuration data
Compliance with security policies and standards
Fast recovery in a worst-case scenario
Help for customers to manage risk in relation to availability and costs
Valmet has a long history in the digitalization of process industries and power plants tracing back to the 1960s.
Cybersecurity Essentials
Valmet offers a new service solution called Valmet DNA Cybersecurity Essentials. It keeps your system security level up to date almost automatically using Valmet DNA best practices and guidelines. Cybersecurity essentials include Asset Inventory, Endpoint Protection, and System Recovery. Read more from Cybersecurity Essentials datasheet.
Antivirus

Antivirus tools and fingerprint updates

Patch Management

Windows security patch distribution and installation
Whitelisting

Asset Inventory

Continuous installed base information about hardware and software components in customer Valmet DNA system
Life cycle plan of customer system including obsolesce information and related upgrade possibilities

System Recovery

Recovery Plan
Automatic backup and recovery tools
Recovery Service
System Monitoring
Network and Node Monitoring

Confirms the Cybersecurity Essential services, customer's business continuity, and automation system availability

DNA environment network endpoint node and service events are continuously monitored

Problem states are proactively detected and notified

Intrusion Detection Monitoring

Ensures customer's business continuity and automation system integrity and availability
Valmet DNA automation system cyber threats, risks, availability and integrity are managed by network traffic monitoring and anomaly detection using Valmet DNA tested fingerprints and updates
Valmet IDS (Intrusion Detection System) is continuously monitoring and notifying traffic anomalies and vulnerabilities identified from DNA network traffic and from the DNA perimeter connections to OT/ICT (Operational Technology and Information and Communication Technology)

Centralized Log Monitoring
Cybersecurity Consultancy
Cybersecurity Assessment
Recovery Plan
Crisis Excercise
SIEM/SOC Connection