Automation upgrades and lifecycle services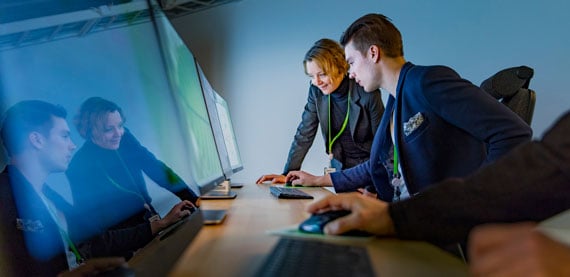 Upgrading software can be expensive, and it essential that expenditure is minimized over the lifecycle of a process. Proper investment planning and lifecycle management ensure a lower total cost of ownership.
Challenge: Software support, reduce total cost of ownership, investment planning
Operating systems need to be upgraded at certain intervals to avoid the risks
associated with out-of-date software, such as an increased vulnerability to
malware or viruses. Upkeep of out-of-date software can also result in higher
support costs due to more expensive resources being needed and lack of software support.
Longer-term investment planning can be tricky in uncertain investment environments. It is also essential to ensure that there is enough working capital for unexpected events and to minimize expenditure over the life of a process.
Solution: Fast payback time with automation upgrades and technology roadmapping services
Valmet's technology roadmapping service works with you to develop a life cycle plan which meets your system needs and requirements. The automation upgrade plan allows you to cost-effectively upgrade your software yearly.
Through continuous upgrades, the newest software features are made available quickly and regularly. This is as opposed to a larger-scale, one-off upgrade method, which leaves the latest productivity-enhancing technology unavailable until the next major upgrade period, as any new feature that is required must suit the greater upgrade business case.
Uncertainty regarding life cycle expenditure is virtually eliminated through
regularly scheduled upgrades and a set fee agreement, which helps minimize costs and cash flow variation.
Benefits: Optimize upgrade costs and benefits, reduce investment planning uncertainty
Continuous software upgrades are cheaper than one-off upgrades and allow easier and more timely acquisition of new features. Additionally, there are no breaks in support or additional risks to the system emerging from an end of support occurring for operating systems or software.
Lower total cost of ownership
New feature acquisition possible without a need for complicated and expensive business cases
Minimizes system risk
Ensures valid and current software support
Customer Success Stories