On-time and on-budget automation projects
From smooth implementation to reliable start-up and beyond
An automation project, be it a greenfield or a retrofit project, is an important and major undertaking and we fully understand the importance of the investment. Even when focusing on our project engineering, we never lose track of that overall goal. This will make sure we deliver a truly value-adding project, giving you the benefit of an optimized solution for today, tomorrow, and beyond.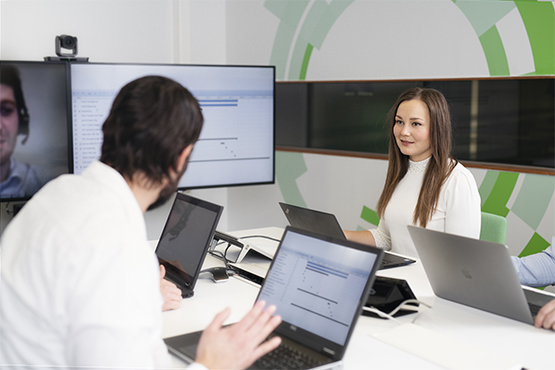 Minimized risks at the planning stage
Engineered by experts.
In automation projects, thorough planning is halfway to success. That's why every project starts with careful specification executed interactively with your specialists. Detailed surveys, studies, and risk analysis help define the right scope for the delivery. The goal of careful preplanning is to achieve the process objectives and minimize risks. This way, we can deliver an automation project that ensures smooth integration of processes, technology, and automation.
Project delivered on-time, on-budget
Standardized delivery model.
It all starts with safety: it is never compromised in our daily operations. The same goes for cyber and information security. All Valmet units use the same product delivery model providing a clear and consistent gate-based execution from small rebuilds to a full Valmet mill or plant delivery. This will not only ensure quality in all the details but also provides a seamless delivery model independent of the scope or size of the project.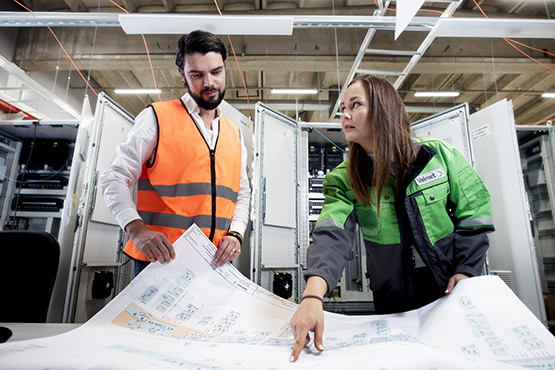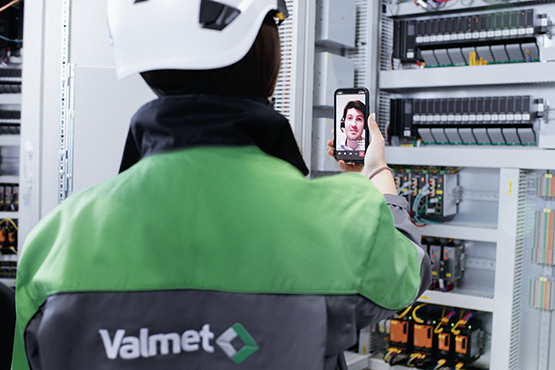 Pre-tested for no surprises on site
Comprehensive factory acceptance testing.
Thorough testing is a prerequisite for an excellent start-up. To ensure an efficient commissioning phase, all systems, applications, and components are pre-tested. Factory acceptance testing can also be completed fully remotely, via remote connections and a virtualized setup. The whole process; Flexible, safe, and efficient.
Efficient commissioning and start-up
System optimization for a fast start-up curve and consistent high performance.
During start-up, our team will make sure for an efficient process from installation, all the way via site testing to tuning and optimization of the process. Operator training is also performed to make sure your personnel have the needed knowledge to successfully operate the system.
We make sure there is a smooth transition from the project team to the local service team who then will support any further need for optimization, training, or any other support as required.