Valmet Services in Świecie Poland

Valmet Services in Świecie consists of the three most modern workshops in Poland. We have been serving customers since 1994, and Świecie has belonged to the Valmet corporation since 2020. Its convenient location permits a rapid, cost-effective local service for the pulp and paper industry and can also serve neighboring countries in Central and Eastern Europe.
We offer modular roll maintenance solutions to pulp and paper customers to provide maximum roll performance. Long-term roll service agreements are also part of Valmet Świeci's offering. These full-scope services offer you the best value in terms of improved reliability and reduced roll life cycle costs.
Accurate roll grinding services can be offered for all applications in the paper industry, as well as roll upgrades and high-quality roll balancing at the customer's request.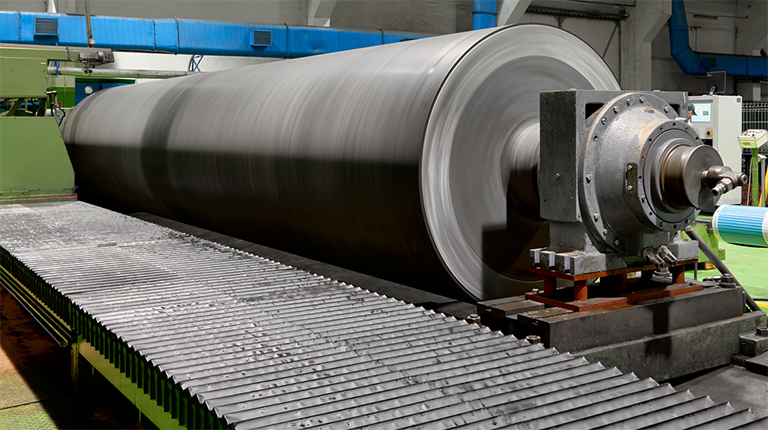 At Świecie, we can help you with
Maintenance solutions for rolls
New rolls for board, paper, tissue and pulp making
Other services for pulp and paper equipment:
Screw feeder shafts
Regeneration services for other pulp and paper equipment such as feeders.
Świecie in numbers
Can handle rolls up to:
2 m in diameter
10 m in width
40 tonnes in weight
Contact details
Valmet Services Sp.z.o.o.
Ul. Bydgoska 1
86-105 Swiecie, Poland
Office
Tel.: +48 52 562 92 00
Fax: +48 52 562 92 01
Rafał Marcinkiewicz
Senior Manager, Rolls and Workshop Services
+48 515 036 232
rafal.marcinkiewicz@valmet.com
Arkadiusz Rozmus
Sales Manager
+48 515 036 205
arkadiusz.rozmus@valmet.com