Optimized recovery boiler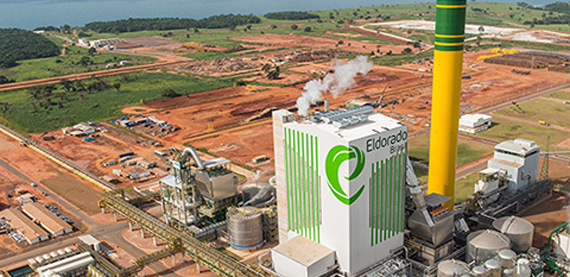 Valmet has unparalleled experience in chemical recovery, which stems from the vast amount of installed base – we have successfully delivered over 300 recovery boilers around the world. Valmet's unique offering includes leading technology and advanced automation solutions as well as reliability and performance services. The Valmet Recovery Boiler is the embodiment of our combined expertise.
Valmet's recovery boilers are known around the world for their efficient combustion, high availability, safety, high level of power generation and integration with Valmet's mill-wide solutions for protecting the environment. Their sizes range from small units to some of the largest ones in the world.
To date, Valmet has supplied more than 300 recovery boilers. Thirty of these are in size XL and are in operation at pulp mills with a combined production of over one million tons per year.
Valmet Recovery Boiler main benefits
Highest possible efficiency and availability
Meets the strictest environmental standards
Low fouling and corrosion characteristics
Safe working environment for operators
Valmet Recovery Boiler main features
The air syste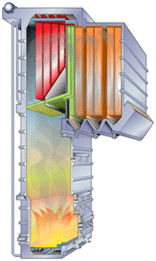 m is central to good recovery boiler performance. Valmet's Multilevel Air System features staged, interlaced air distribution that efficiently reduces NOx emissions and makes it possible to meet the most stringent emission limits.
Valmet offers mill-wide systems to collect and combust odorous gases. These systems are often integrated with the Multilevel Air System.
A unique feature in the recovery boiler is a rigid cross-furnace screen at the nose arch. It protects the superheater from furnace heat radiation and thus reduces corrosion.
Operator safety and ergonomics play key roles in Valmet's boiler design, and our boilers feature many solutions that focus on them. Some examples are our systems for automatic cleaning of air ports and smelt spouts, retractable liquor gun systems and safety shields at smelt spouts.