Analyzers and measurements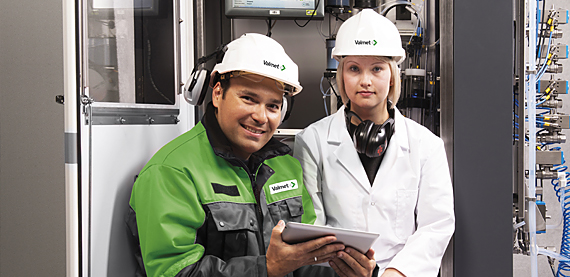 Valmet analyzers and measurement solutions portfolio includes long tradition of pioneering innovative measurement solutions in challenging process areas. Working closely with the customers and the industry leaders we have developed the best value providing solutions in the industry.

Roots deep in Pulp and Paper Industry - Valmet's analyzers offering has become during its 50 years long history the global leader and industry benchmark in many measurements based and first ever introduced process control solutions.

The consistency transmitter portfolio has been built on half a century long path of innovative development, migration of unique technologies and close customer co-operation. Valmet is today the leading pulp consistency transmitter supplier worldwide.

The portfolio also includes conductivity and concentration measurement products which are well established in the industry. Their proven and tested technology in demanding process industry applications have a strong and leading role in many measurement and control applications in pulp and paper, chemical, power, pharma and food industries.

Valmet analyzers, consistency transmitters and conductivity measurements have formerly been renowned as Kajaani®, Valmet™, Metso™ and Kemotron™ products. Valmet provides service for above mentioned products.