Pressing


The task of the paper machine press section is to remove water, primarily through wet pressing. Wet pressing increases sheet dryness in order to ensure adequate paper machine drying capacity and to improve web runnability at the beginning of the dryer section. The press section also has a major impact on sheet surface properties such as roughness and absorption, and indirectly also on bulk.
The trend towards lower basis weights, higher speeds, lower-grade raw material, closed production cycles, and demands for further improvements in printability place special demands on press section configurations. Valmet's press section solutions are designed to ensure the consistent levels of efficiency required for high quality and runnability.
Shoe press for improved runnability and capacity increase
Shoe press technology has been used successfully in board and paper production for many years. Valmet's SymBelt shoe press significantly improves quality and adds dewatering capacity in the press section with fewer press nips. The resulting high dryness gives high wet web strength, which is important in minimizing breaks in the open draw to the dryer section.
Valmet Paper Technology Center provides the world's most comprehensive offering of testing and piloting services to paper and board manufacturers worldwide. Our pilot facilities have the entire process covered providing customers with excellent service and reliable results to support investment decisions. Read more about Paper Technology Centers here.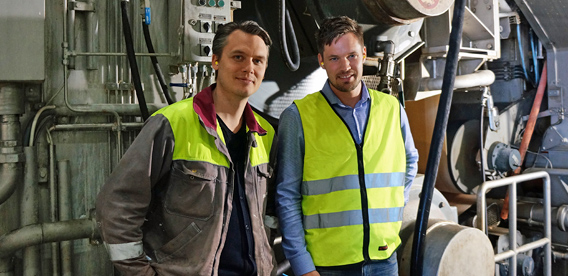 Skoghall renewed their smoothing press cleaning device and improved roll cover durability by choosing Valmet Smoothing Press Roll Cleaner and Valmet Press Roll Cover PK.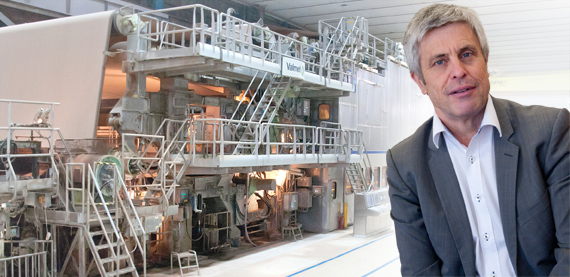 When the press section of Mondi's Štêtí's PM5 was rebuilt, the mill had sellable sack kraft paper in just three days. With increased dryness resulting in better web runnability and less steam consumption, the mill is happy with the OptiPress concept and co-operation with Valmet