Press improvements for board and paper machines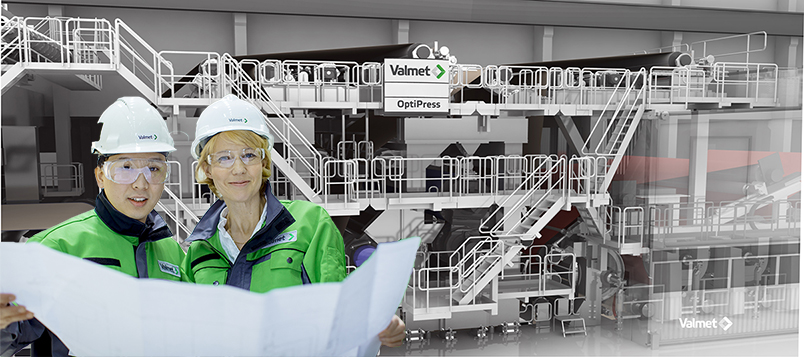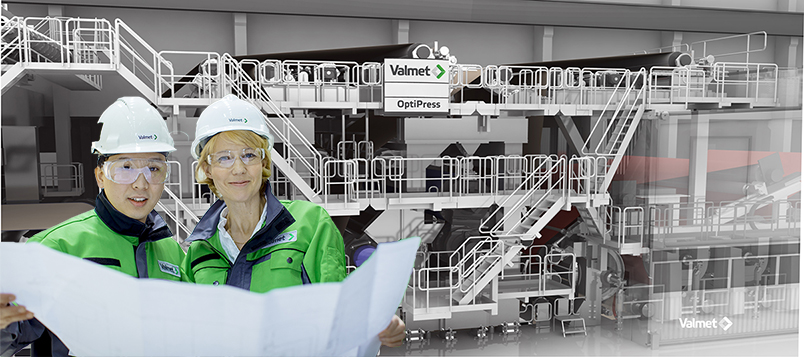 Press improvements provides customized solutions for your press section
We offer a variety of customized solutions that will improve the dry content of the pressed sheet, solve runnability problems, and address a variety of press section issues. With improvement process you can reduce your cost per tonne produced through savings in raw materials, energy and maintenance costs.

Key benefits
Reduced steam use and better runnability due to higher press dryness
Higher operating efficiency and energy savings due to improved runnability
Ensured availability and high efficiency due to better mechnical condition
Maintenance cost savings

As a papermaker, you may have experienced press section water removal challenges in the form of drying capacity limitations, poor runnability or cleanliness problems. Water removal improvements are targeted at increasing the dry content of the sheet after the press section. Higher dryness reduces steam consumption, improves runnability and in some cases also enables higher operating speeds.
Improved runnability means better machine efficiency and savings in energy and materials. Runnability improvements provide higher machine efficiency through reduced sheet breaks and optimized tail threading and pick-up operation.
Production efficiency and press section performance can be maintained at a high level through carefully planned and prioritized maintenance actions. The availability of the press and its components can be ensured by means of optimized preventive maintenance measures. Condition management solutions offer a cost-effective way to keep your press section in optimal shape.
Appropriate sheet dryness levels and uniform moisture profiles are vital for good press and dryer section runnability and high energy efficiency. Profile management improvements are targeted at restoring sheet dryness and moisture profiles that have deteriorated over time due to friction and other press nip loading system problems. Our solutions also provides tools for active moisture profile control.
Articles

keyboard_arrow_leftBACK
{{currentHeading}}
keyboard_arrow_right
{{productForm.Name}} {{"("+productForm.Size+")"}}
| | | NAME | TYPE | LANGUAGE | FILE | |
| --- | --- | --- | --- | --- | --- | --- |
| | {{file.MaterialIcon}} | {{file.Title}} | {{file.MaterialType}} | {{lang(file.Language)}} | get_app{{file.ContentSize === 0 || file.Title == null ? "" : filterSize(file.ContentSize) + " MB"}} | |