Premium performance for premium quality products
Valmet THRU-AIR Bonding
All Valmet THRU-AIR® bonders are designed with proven results and using one of our system models that have been tailored to meet the specific needs of the wide range of nonwovens applications.
Flexibility for superior quality
Valmet is the leader in Thru-Air Technology; manufacturing rotary and flatbed Thru-Air systems for a full range of products. Thanks to our air flow and temperature distribution system designs, Thru-Air systems from Valmet provide the highest thermal efficiency and the lowest temperature and through air velocity variation in the industry. Machine speed, temperature, and air speed through the sheet are easily regulated, optimizing the drying process for superior quality of the final product.
We look forward to talking with you about how partnering with Valmet can move your nonwovens production forward!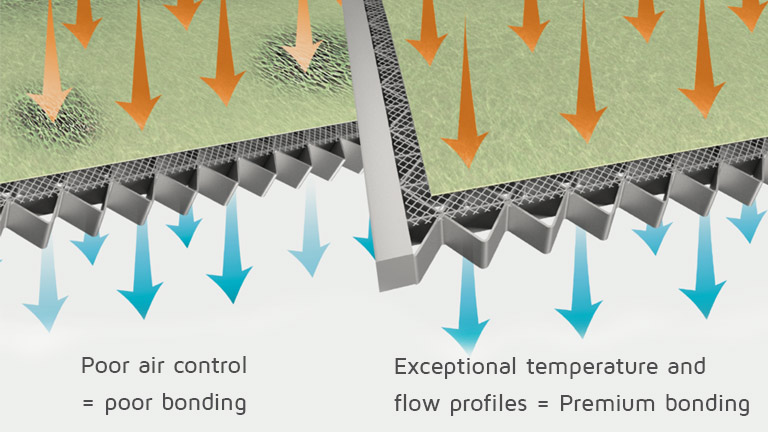 Exceptional temperature and flow profiles
The Valmet THRU-AIR Bonder is a high-performance, cost-effective solution for producing premium quality nonwovens products. Valmet has been supplying high-performance bonders since 1968; the latest design is derived from Valmet's years of experience in through-air bonding and is designed to provide maximum value to the producer.
The Valmet THRU-AIR Bonder allows for premium bonding because of the exceptional temperature and flow profiles. Further, the Bonder is designed to support carbon neutral operation by accepting alternate heat sources.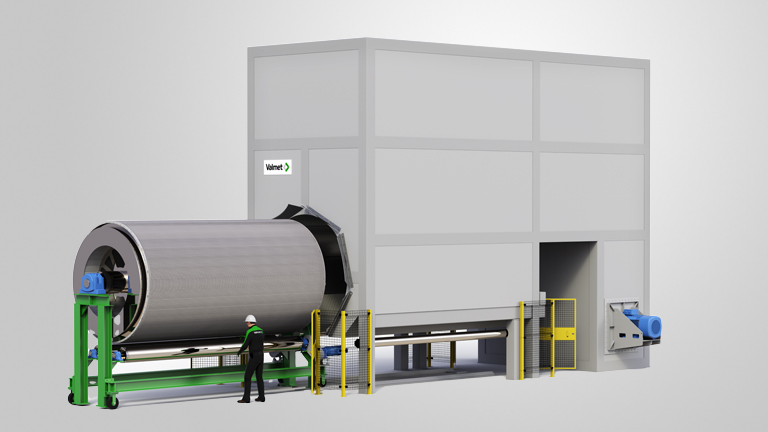 Honeycomb THRU-AIR thermal bonding
Valmet designs systems to meet all your thermal bonding needs. The revolutionary design of the Honeycomb Roll, with 96% open area, is the heart of Valmet's advantage. With diameters ranging from 16 ft. (4.9 M) down to 12 in. (0.3 M) and encompassing applications from drying and hydro-entanglement to tensioning and web transfer, our custom designed shell construction meets the most demanding process requirements.
Learn more about the Valmet Honeycomb THUR-AIR thermal bonding systems