Pellet plants for green energy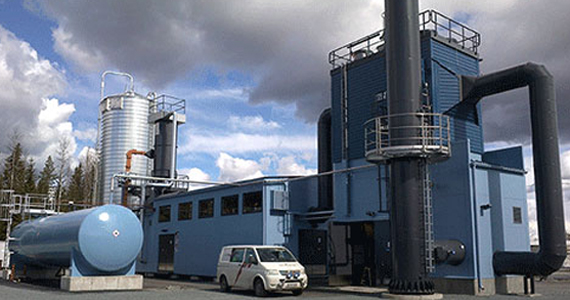 A pellet-fired plant presents an environmentally friendly solution to balance peak loads in district heating, to act as a backup plant or to generate process steam. A pellet-fired plant can also be used as a base load plant for district heat production.
Valmet offers turnkey Bioheat RampUp pellet plants, ranging typically from 25 to 100 MWth, for district heating and process industry needs.
Low cost, as pellet prices remain competitive compared with fossil fuels, which are more sensitive to market fluctuations.
It is possible to use renewable fuels in the form of wood pellets or briquettes.
High energy density of pellets enables simple fuel logistics, which reduces the environmental impact.
It's a green choice. Replacing an old boiler with a RampUp pellet boiler significantly reduces CO2 emissions from district heating and process steam. Switching to a pellet plant is good for the environment.
Startup is fast and easy. The pellet plant reacts quickly to load changes, making it an excellent solution for a peak load and back-up plant