Nonwovens
Valmet's Honeycomb technology is the heart of our Rotary and Flatbed Thru-Air Drying, Bonding and Curing systems for Nonwovens webs. Moreover, Valmet's versatile Honeycomb Roll can handle a wide variety of webs, from wet and dry paper webs to plain and coated permeable membranes to delicate, highly permeable nonwovens, to textiles and heavy carpet.
The beauty of the Honeycomb Roll is that it does far more with far less:
Less vacuum
Less force on the sheet
Less operating cost
Less maintenance
You will find Valmet Thru-Air technology in the most advanced spunlace, spun bound and other dry laid nonwovens line applications. All our dryers and bonders are tailored to meet the specific needs of a wide range of nonwovens product applications:
Drying medical nonwovens products, tea bags, and specialty papers
Drying and curing of fiberglass mat, filter paper, and resin treated nonwovens
Thermobonding and drying of various spunbonded nonwovens
Drying hydroentangled webs
Thermobonding geotextiles with or without bicomponent fibers
Drying and curing interlining grades
Thermobonding absorbent cores with fusible binder fibers
With the goal of helping Nonwovens producers achieve their desired end results, Valmet developed the Focus winding/rewinding concept. This concept effectively unwinds, processes, rewinds and prepares the new parent reel for delivery to the floor or next stage of the converting process. All this done in a manner that imparts minimal stress to the web and maximizes the preservation of built in product characteristics. Valmet Focus Rewinding involves several sections: Winder, Slitting/Rewinder, Finished Reel Removal, Handling/Packaging system and all associated Automation.
Honeycomb®, Honeycomb Roll®, Thru-Air®, Hydro-Dry®, TRI-CELL®, HEX-CELL® and TREX® are registered trademarks of Valmet, Inc.
For more information, please contact: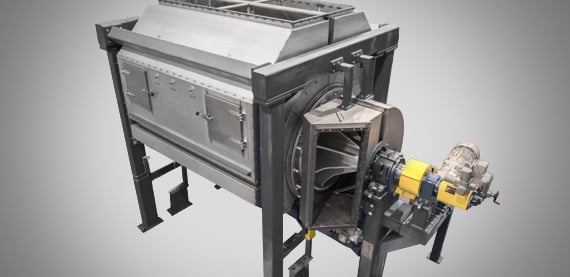 Valmet is the uncontested leader in THRU-AIR® Technology manufacturing rotary and flatbed Thru-Air systems for a full range of products.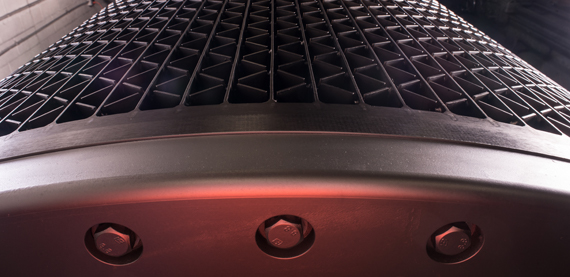 Honeycomb rolls for web processing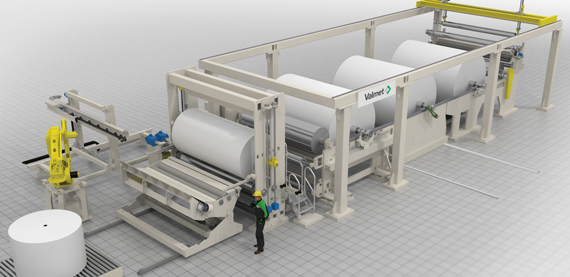 Valmet Nonwovens Winders are Electromechanical and equipped with a tension control system that assures large diameter – high density finished reels, and allows the preservation of important product characteristics.