Valmet's energy solutions - Let's move forward with good energy
Valmet is a reliable technology partner in changing energy markets. We know how to combine energy solutions based on biomass, waste and fossil fuels. We enable you to make the most out of them for energy generation.
Together we can develop innovative solutions based on our decades of experience and wide technology, services and automation offering.
Valmet offers you a single point of responsibility for project delivery and services covering the entire lifecycle for improved reliability and performance.
Through our unique energy offering and expertise we want to give you head start in your business.
Let's move forward together with good energy!
Understanding the global megatrends and energy industry challenges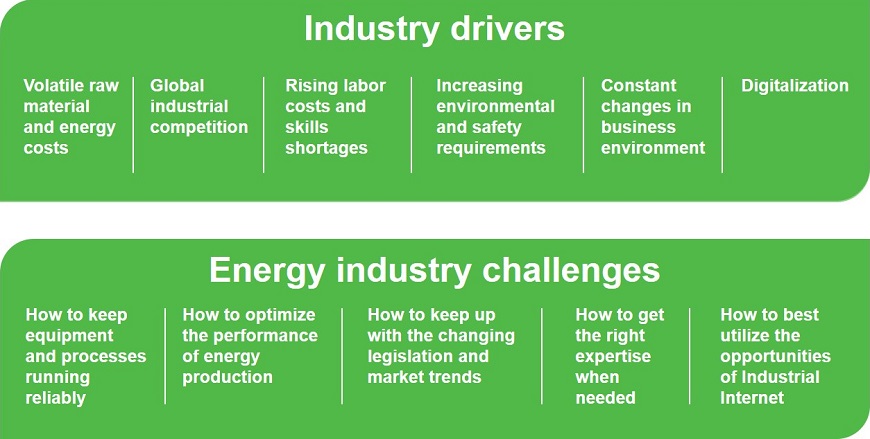 Unique offering combining energy technology, automation and services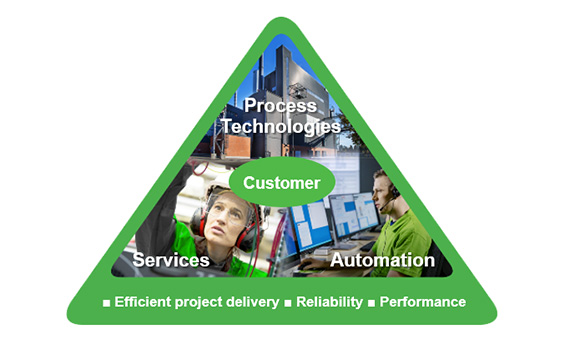 Process technology
Automation
Services

Boiler plants
Gasification plants
Modular power plants
Heat plants
Air emission control

Distributed Control System (DCS)
Performance solutions
Turbine automation
Analyzers and measurements
Industrial internet solutions

Reliability services
Performance services
Rebuild and upgrades services
Long-term service agreements
Learning services
Customers' trust in Valmet proven by the number of deliveries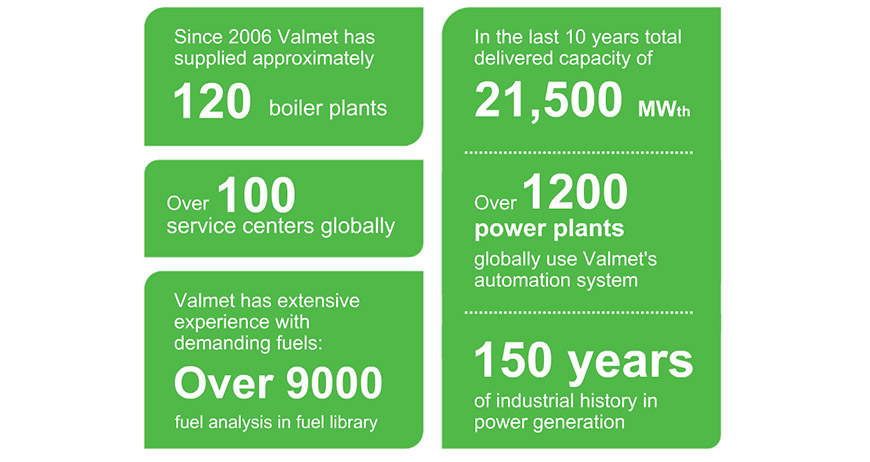 Read more about our reference cases for energy industry.
Valmet has over 150 years of history in energy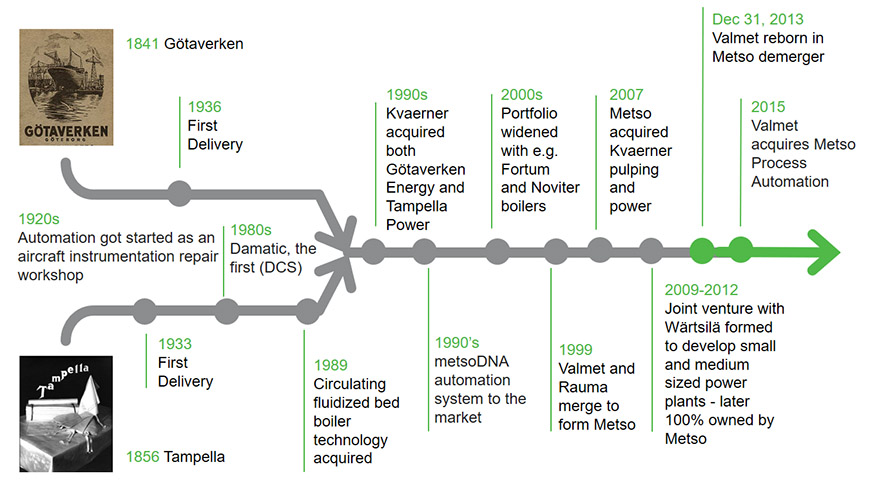 Valmet's history in the energy technology business dates back to mid 1900th century. Valmet's current energy business is a result of several mergers and aquisitions.
Major part of the business was acquired when Aker Kvaerner's power businesses was acquired in 2007. The power business comprised the former Swedish Götaverken and Finnish Tampella boiler businesses. These two boiler businesses developed separately over a period of 150 years until they were brought together in the 1990s by Kvaerner.
Valmet was reborn in 2013 when the Pulp, Paper and Power business was demerged from Metso. Process Automation Systems business was acquired from Metso to Valmet in 2015.