Marine services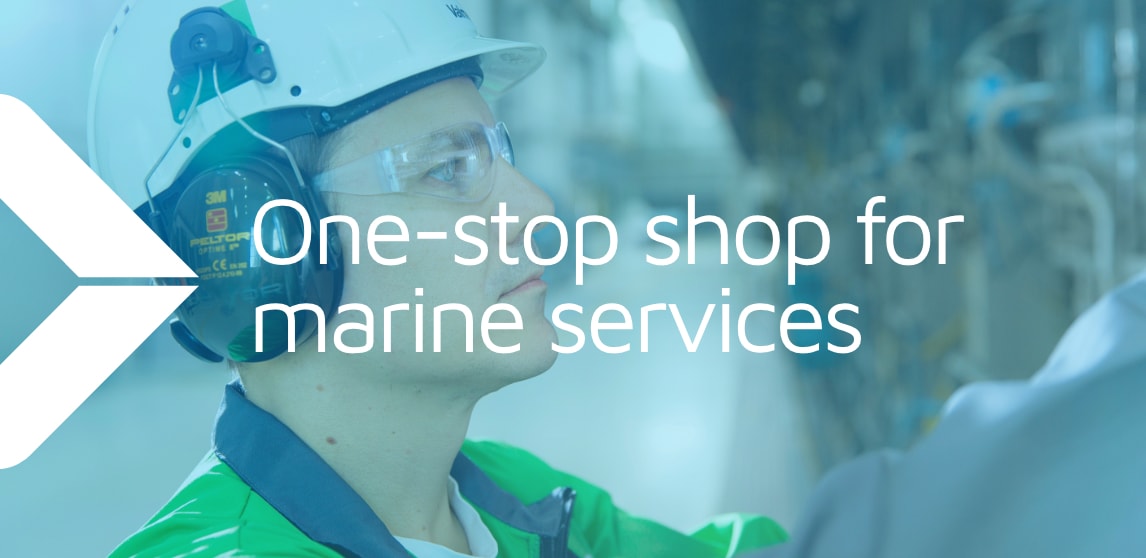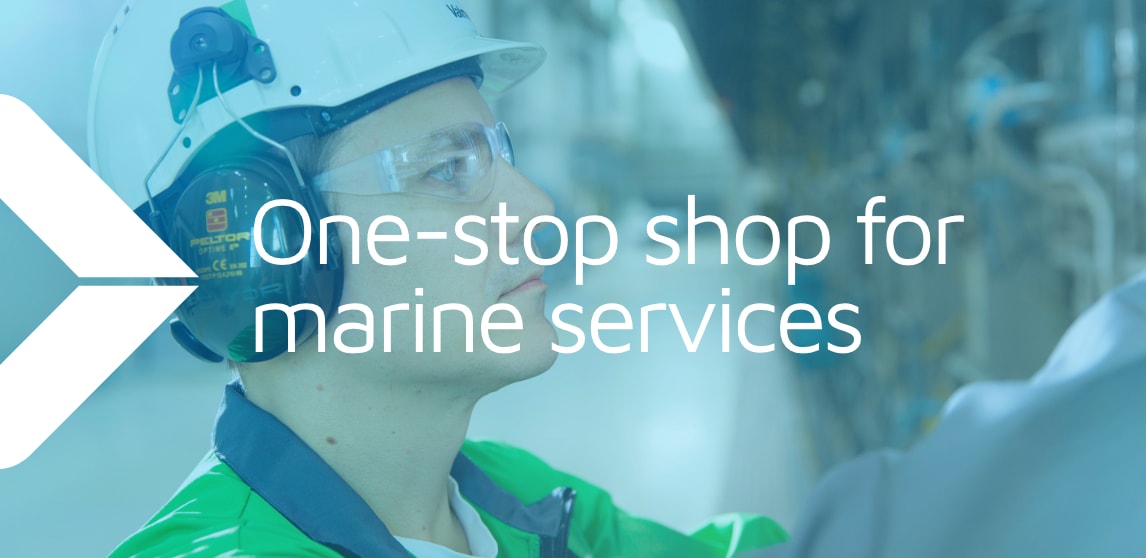 Marine Services are available for Marine Emission Control and Marine Automation products. Valmet Marine Services are designed to improve vessel operation, including optimized performance and operation costs, safety, reduced emissions or high availability and reliability. Valmet offers a one-stop shop for marine services and improves value by combining our technology, process and control system know-how.
Our offering can be tailored to different needs, depending on if you need transactional spare parts or a service call, planned maintenance or a life-cycle service approach. Valmet's global network of service personnel, advanced training solutions, streamlined and fast spare part management as well as Industrial Internet solutions for remote maintenance and optimization ensure trouble-free operation.
Main Marine services:
Spare parts
Valmet offers high-quality OEM spare parts for our marine products. All spare parts are quickly available from one location. They are well-documented and labeled for smooth delivery. Valmet's global logistics network enables fast deliveries to every port. Our eStore and pre-defined sets of annual consumables make it easy for customers to order parts.
Highlights:

Extensive know-how and product management
Most critical and consumable parts are available from stock
Field services
Remote support and maintenance
Remote support and maintenance enable efficient support for operational issues of troubleshooting. Valmet experts have secure access to the scrubber control system screen remotely, once the crew has approved the connection.
Benefits:

Cost-efficient and fast support
Valmet's global expert network is available regardless of vessel location
Onboard maintenance
The Valmet global field service network is available for onboard equipment system maintenance:
Maintenance available:



Equipment maintenance
Replacement of components
Process tuning for changed operation conditions
Control system updates
Marine scrubber analyzer maintenance and calibrations
An exhaust gas continuous emission monitoring system (CEMS) and water monitoring unit (WMU) analyzers for the washing water are critical parts of the scrubber process. Therefore, scheduled maintenance is needed for accurate measurements. Valmet offers reconditioning, onboard calibration and factory calibration available for sensors and analyzer equipment.
Benefits:

With the help of Valmet the scrubber system meets compliance with a well-maintained CEMS and WMU
Onboard system survey and inspections
The system survey performed by Valmet supports shipowners to maintain their system in the best condition and detects equipment issues in advance. The system survey gives a comprehensive overview of the complete system.
Benefits:

Surveys performed on an annual basis continuously provide a long-term perspective
A survey prior to docking gives a clear view of any required maintenance or spare parts needed during docking
Workshop Service
Valmet workshop services support vessel operation by maintaining components onshore while the vessel continues sailing. After onshore maintenance, components are delivered to the vessel and are ready to be installed, reducing onboard maintenance time.
Marine Scrubber Water Monitoring Unit (WMU) sensor factory calibrations
Valmet's procedure for calibration routines ensures sensor validity, on-time deliveries and easy logistics and frees up more time for vessel operation.
| | |
| --- | --- |
| | Certain sensors in the Water Monitoring Unit are calibrated onshore regularly |
Marine Water Treatment Unit membrane overhauls
A workshop membrane overhaul provides trusted quality of the parts maintained and reduces the maintenance time needed on board. The membranes are ready to be installed in the system after being delivered to the vessel.
| | |
| --- | --- |
| | Membranes replaced by exchange units on board reduces maintenance and system downtime |
Optimization Services
Remote optimization
Remote optimization provides an analysis and creates reports based on the data received. This gives a good overview of the long-term system performance. The process status is monitored by Valmet, and preventive maintenance can be estimated from the operational data.
See Valmet Industrial Internet for Marine for more information.
Benefits:

Changes in the process and system can be detected from the data received. Corrective actions are given remotely so the vessel's performance can return to the optimal level, reducing operational costs.
Learning Services
Valmet Online Learning
Valmet Learning services ensure that the vessel crew and shipowner's shore personnel have sufficient knowledge of Valmet's products. Continuous training is an essential part of the system's safe operation.
Valmet Online Learning is a software-based training platform, which is available in both an online and offline mode. This enables use on board in case of poor network coverage.
Online Learning is always available. This enables efficient training of crewmembers, for example, after a changeover. It is easy to follow the learning progress and results of each student.
| | |
| --- | --- |
| | Cost-efficient solution. The training courses can be repeated as often as needed. No need for teachers and traveling. |
Valmet Onboard and Classroom training
Onboard training enables an efficient combination of theoretical and hands-on training of the actual installed equipment on a vessel. This is supported by real-time operational training at an actual operator station.
| | |
| --- | --- |
| | Classroom and hands-on training on board a vessel is available for efficient training sessions. |
Marine automation service
Cybersecurity
The trouble-free operation of the scrubber control system is mandatory to comply with legislation and ensure the best optimized system performance. Cybersecurity can be maintained remotely or by visiting the vessels.
Cybersecurity consists of the following:

System and device audit
Selected and tested system security updates
Backup of the control system
Upgrades and retrofits
System and process upgrades and extensions are available for updated system operation needs.
Upgrade examples:

Updates for system functionality to match the latest operational needs
Component upgrades for improved performance
System extensions to comply with the latest environmental legislation and vessel machinery requirements
Service agreements - life-cycle management
Service agreements offer shipowners a seamless, systematic approach to continuously cooperate with Valmet. They support effective execution, save time and reduce costs by enabling fast decision-making. By having an aligned way of working together toward shared goals, our experts become part of your team. Agreements can be customized to better match your needs. You also have access to our eStore spare parts portal for easy spare parts navigation.
Benefits:

Valmet's experience from inspections, maintenance, technical support and spare parts is combined with a shipowner's knowledge of fleet operation.
Improved predictability of the process and costs
Global presence for the best support