Valmet evaporators and condensate treatment plants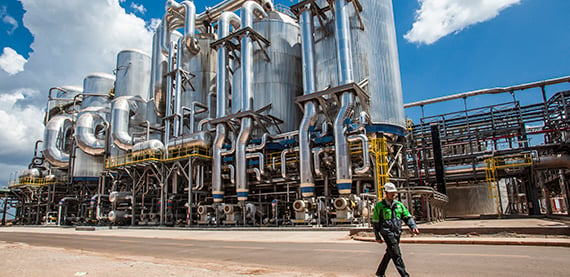 Valmet's evaporator and condensate treatment plants provide excellent performance in pulp and paper mills all over the world. Improved operation, increased dry solids content, higher capacity, better condensates and lower energy consumption – we can provide the right solution.
Long life and reliability - minimized lifetime costs
Valmet's evaporators are known to withstand design pressure and temperature for many years. The tubes that make up the core of the evaporators provide excellent mechanical properties, and with that, a longer life.
Minimized risk of plugging also ensures high capacity. Our Tubel Concentrator actually eliminates plugging altogether, as liquor is evaporated on the outside of the tubes.
Increased production
If your recovery boiler is a bottleneck, our Super Concentration concept is the perfect solution. Super Concentration, or concentration to 80-85% dry solids, enables better results in the recovery boiler: higher capacity, better performance, and increased steam production.
High environmental performance
Valmet's condensate treatment systems are built to produce condensate that match your requirements. This saves fresh water as condensates can be reused in the mill.
Our expertise is at your service
Our focus is to bring your performance forward and ensure that you get the most from your evaporation plant. Our technical expertise, covering both new installations and upgrades, is based on our experience from more than 400 successful evaporator and condensate treatment projects.
If you want to know more, contact us to get in touch with our evaporation specialists.