Valmet Tube Evaporator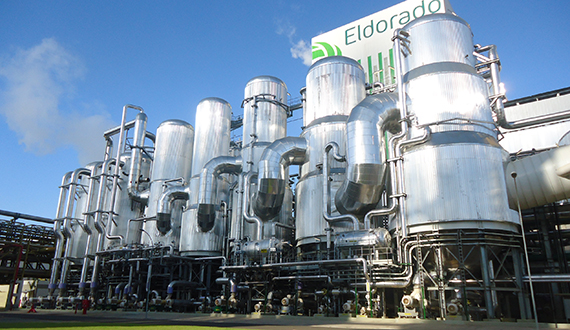 Valmet's Tube Evaporator is well proven and mechanically reliable. It offers high evaporation capacity and a small footprint, which is advantageous when space is limited. The height of Valmet's Tube Evaporators make them ideal for condensate treatment.
The ideal choice for modern evaporation
Valmet's tubular falling film evaporators are currently serving in many of the world's most profitable pulp mills. Like in all Valmet evaporators, the tubes that form the core of the heating surface are mechanically reliable elements that provide the evaporators with exceptionally long service life.

The efficient design of the horizontal flow droplet separators helps to ensure high performance.

Valmet's Tube evaporator design has been refined and upgraded over many years, making it the ideal choice for modern evaporation plants.

Valmet Tube Evaporator
Our expertise is at your service
Valmet's focus is to bring your performance forward. We work to ensure that you get the most from your evaporation plant. To get in touch with us, contact your local Valmet office, or use the contact us pages on this web.