Valmet MVR Evaporators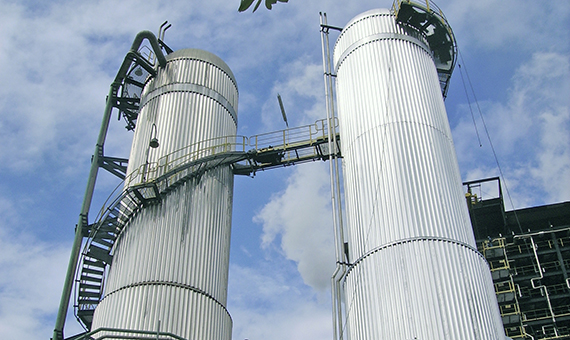 MVR (Mechanical Vapor Recompression) is a good way to improve the mill's overall steam economy and condensate segregation. Valmet's MVR evaporators are optimized for minimum fan power, which lowers the operating cost.
Valmet MVR Evaporators
In an MVR Evaporator, a fan or turbine drives the evaporation. The fan creates energy for the evaporation by increasing the steam pressure.

Valmet's MVR evaporators are designed for low fan power. This lowers the cost of energy and thereby the operating cost for the MVR evaporators.

MVR Evaporators are especially suitable for concentrating liquors with a low boiling point rise. MVR is often used for black liquor pre-evaporation, evaporation of sulfite spent liquor and evaporation of mill effluents. BCTMP mills can often benefit from installing MVR evaporators.


The fan to the right increases the pressure and drives the evaporation.
Key benefits of Valmet's MVR Evaporators:
Low fan power - low operation cost
Improved mill steam economy
Excellent condensate segregation
Our expertise is at your service
Valmet's focus is to bring your performance forward. We work to ensure that you get the most from your evaporation plant. Get in touch with us through your local Valmet office, or through the contact us pages on this web.