OptiReel family

Efficient paper machine dry end
There is usually clear potential for improving production efficiency and line capacity in the finishing area. By letting Valmet help you in selecting the right reel for your grade, machine speed and web width, you can make full use of this potential. Valmet provides paper and boardmakers with a wide range of reels to match their specific needs and various reeling challenges. All Valmet's reels provide excellent parent roll bottom area reeling, which minimizes bottom waste and maximizes material efficiency. Their capability to wind large parent rolls further helps reduce waste.
To further improve the reeling process, Valmet has introduced a new generation of reels. In these linear reels, the reel spools roll on one level rails. Read more about OptiReel Linear reels. OptiReel Linear is available either with or without center drives.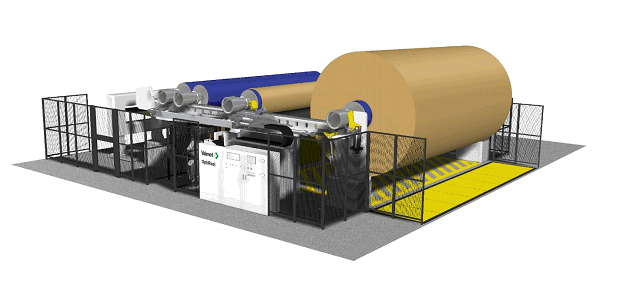 Reeling process becomes more demanding if the operating speed and reeling width are high, parent roll diameter is big and/or the paper or board grade requires more sensitive reeling. With the level of difficulty in reeling in mind, the reel types can be divided into two groups. Depending on the reeling process conditions, there are either reels without center drives or reels with center drives.
The reel without center drives is an ideal reeling technology required by grades and operations with less demanding reeling conditions. Reels with primary or primary and secondary center drives are aimed at the more challenging grades and high-speed production lines typically with online calendering and/or coating.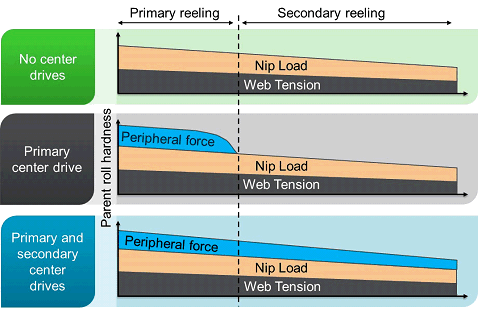 Parent roll hardness is directly affected by the center drives.