Reel drum covers and coatings for board and paper making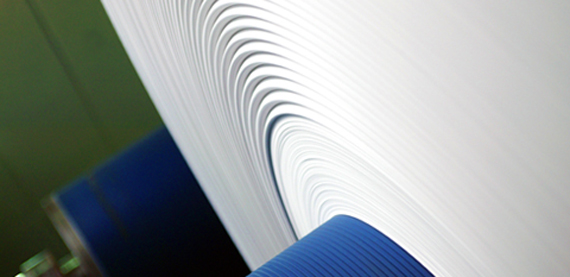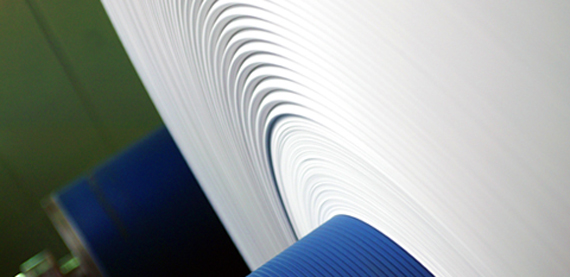 Flexible and durable reel drum covers for reeling
Valmet's reeling solutions offer high-standard manufactured roll covers and coatings ensuring excellent runnability and a long running time in the reeling process. Whether the produced paper is dense or bulky, you will find a suitable roll cover for your reel spool and reel drum from Valmet.
Optimal contact between roll and paper and specialized grooving are essential for producing high-quality paper reels with good reel build-up. Valmet has the perfect solution, available with either a soft cover or hard coating to suit the paper grade and operating conditions.
Smooth and dense paper grades such as coated and calendered grades require a strong and compliant cover on the reel drum to eliminate air and crepe wrinkles, corrugation and markings on the web. This is crucial especially when operating a paper machine at higher speeds. With a roll cover flexible enough to maintain good reel build-up and durable enough to tolerate high speeds and profile variations, high production and excellent product quality can be achieved.
Valmet Reel Drum Cover for reel spools and reel drums help you accomplish longer running times and maintenance intervals for trouble-free production of high quality paper and board.
Minimize markings and reeling broke with the flexible Valmet Reel Drum Cover RS
Valmet's special soft roll cover Valmet Reel Drum Cover RS is perfectly resilient and flexible for the reel drum, minimizing paper marking and eliminating reeling broke. The flexible cover conforms well to the surface contour of the roll and performs ideally with uneven parent rolls. The cover eliminates the risk of sheet markings, crepe wrinkles or glossy spots. Its strength allows the use of an optimized groove design and its good wear resistance results in long maintenance intervals.
More Valmet Reel Drum Cover options:
Valmet Reel Drum Cover TM - hard coating for reel drums
Valmet Reel Drum Cover TM is a long-lasting traction coating with a surface quality optimized for each paper grade. It protects the drum from wear while maintaining a suitable surface roughness. In combination with its unique groove design, this results in accurate torque. The cover is ideal for on-site coating, and is often applied during planned shutdowns.
Valmet Reel Spool Cover SM – special polyurethane cover
Valmet Reel Spool Cover SM is long-lasting polyurethane cover ensuring smooth reeling with excellent reel build-up right from the start-up. It does not only protect the reel spool against wear and tear, but also withstands hits and cuts and is easy to keep clean. It offers minimal wear and material ageing for years of running time. Also available with air removing grooving.
Find optimal roll covers for every board and paper process

Click the image above to use Valmet's roll cover application tool to find the right covers for your reeling applications
keyboard_arrow_leftBACK
{{currentHeading}}
keyboard_arrow_right
{{productForm.Name}} {{"("+productForm.Size+")"}}
| | | NAME | TYPE | LANGUAGE | FILE | |
| --- | --- | --- | --- | --- | --- | --- |
| | {{file.MaterialIcon}} | {{file.Title}} | {{file.MaterialType}} | {{lang(file.Language)}} | get_app{{file.ContentSize === 0 || file.Title == null ? "" : filterSize(file.ContentSize) + " MB"}} | |