Roll covers for board and paper making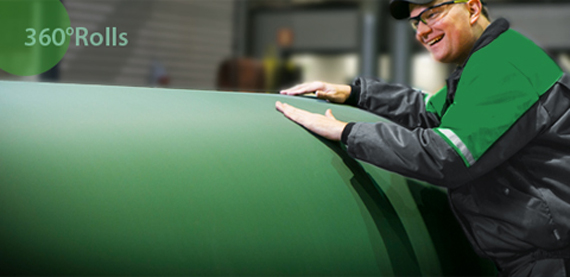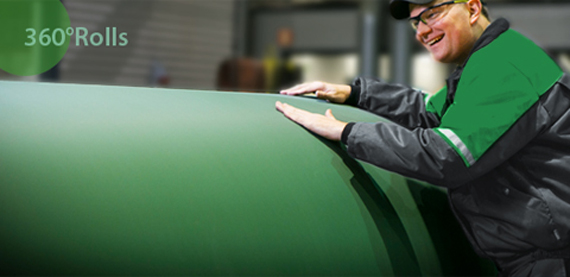 Increase production efficiency with Valmet's roll covers
Valmet's long experience in the papermaking industry gives us unique expertise in developing the perfect roll covers for every step of the papermaking process. Our broad process experience means that we know the right roll cover for each paper and board making application to produce end quality that satisfies our customers. Valmet's advanced material technology lets us maximize the performance of a production line's forming, pressing, drying, and finishing sections. Our roll covers are based on state-of-the-art polymer and thermal coating technologies that provide excellent wear resistance, stable roughness and hardness, and durability in demanding operating environments, enabling trouble-free roll run periods.

With Valmet's roll cover technology, you can achieve your key production goals
Increased efficiency and productivity
Improved paper quality
Longer running times
Lower maintenance costs
Reduced energy consumption

Continuous development of new technologies
Valmet customers have access to the latest roll cover technologies in the industry. Valmet roll covers can be used with iRoll – the most versatile and sensitive online profile measurement tool in the industry. This technology provides real-time insights into the papermaking process, making it possible to adjust and optimize performance to the highest level. Valmet's latest Industrial Internet offering combines process technologies, services and automation to provide applications and services to improve the reliability and performance of your processes. Customers can also have remote monitoring and real-time support from Valmet's experts through the Performance Centers.
Find optimal roll covers for every board & paper process

Click the image above to explore the Valmet roll cover application tool
Our global roll workshop network of over 30 locations around the world ensure professionals can easily carry out roll cover inspections; perform onsite coating, patching and repair services; and provide application support and general troubleshooting in your location. We also offer support ranging from grinding, recovering, and servicing rolls, to complete roll service management.
Keeping your production rocking and rolling!
keyboard_arrow_leftBACK
{{currentHeading}}
keyboard_arrow_right
{{productForm.Name}} {{"("+productForm.Size+")"}}
| | | NAME | TYPE | LANGUAGE | FILE | |
| --- | --- | --- | --- | --- | --- | --- |
| | {{file.MaterialIcon}} | {{file.Title}} | {{file.MaterialType}} | {{lang(file.Language)}} | get_app{{file.ContentSize === 0 || file.Title == null ? "" : filterSize(file.ContentSize) + " MB"}} | |