Winder drum covers for board and paper making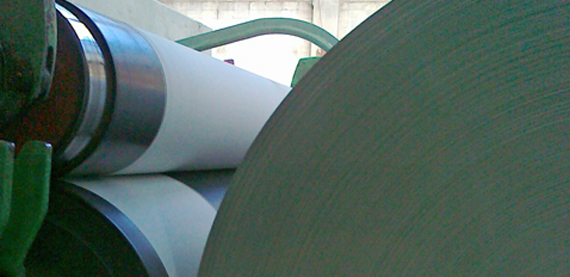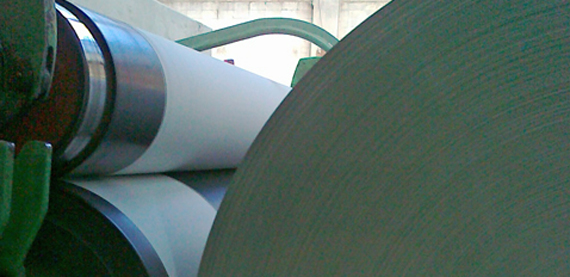 Resilient roll covers in winding for improved runnability
The winding process presents tough requirements for roll covers in wear and marking resistance, strength and traction grip. With its long history of producing hard thermal coatings and solid expertise in soft polyurethane covers, Valmet offers a suitable roll cover solution for all winding purposes.
Valmet's soft roll covers for winding applications provide good wear resistance and durability for high speed winding, resulting in long running times and high production levels. The hard thermal coatings for winder drums are even applicable on-site, with no need to remove the drum from the winder.
Tackle dishing and quality problems with Valmet Winder Drum Cover
The flexible Valmet Winder Drum Cover is designed for winder drums making heavy customer rolls. Large diameter customer rolls in winders can generate crepe wrinkles or poor roll quality due to slippage with low frictional grades. Such problems can be prevented using a flexible cover on the winding drum. With the compliant and gentle Valmet Winder Drum Cover polyurethane cover it is possible to generate tighter winding onto the rolls removing air and preventing wrinkles and dishing at reduced nip stresses, without risk of marking the paper with the grooves.
Valmet Reel Drum Cover TM – hard coating for winder and reel drums
Valmet Reel Drum Cover TM is a long-lasting traction coating with a surface quality optimized for each paper grade. It protects the drum from wear while maintaining a suitable surface roughness. Combined with a special groove design it gives the needed torque. The cover is ideal for on-site coating, often coated during planned shutdowns.
Find optimal roll covers for every board and paper process


Click the image above to use Valmet's roll cover application tool to find the right covers for your winding applications
Articles and references

Traction for tightly wound paper rolls
With both the hard Valmet Winder Drum Cover TM and the soft Valmet Winder Drum Cover WG, we offer you the best possible traction in the winder for tightly wound customer rolls.
keyboard_arrow_leftBACK
{{currentHeading}}
keyboard_arrow_right
{{productForm.Name}} {{"("+productForm.Size+")"}}
| | | NAME | TYPE | LANGUAGE | FILE | |
| --- | --- | --- | --- | --- | --- | --- |
| | {{file.MaterialIcon}} | {{file.Title}} | {{file.MaterialType}} | {{lang(file.Language)}} | get_app{{file.ContentSize === 0 || file.Title == null ? "" : filterSize(file.ContentSize) + " MB"}} | |