Forming section roll covers for board and paper making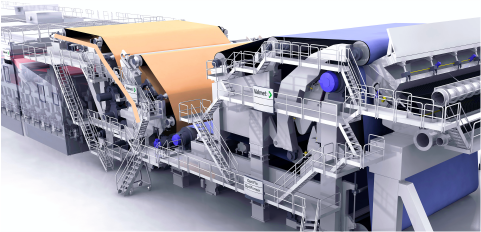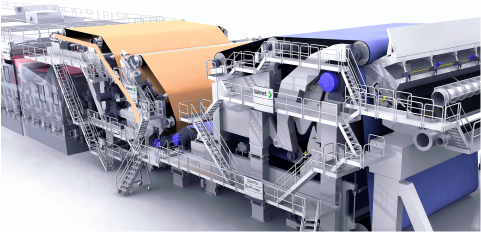 Covers to protect against wear and corrosion
Valmet has a wide range of protective roll covers for the forming section rolls of your board or paper machine. We have developed unsurpassed polymeric covers and hard coatings for everything from general purposes to the most challenging conditions.
The universal task for roll covers in the forming section is to maintain roll dimensions such as the roll diameter profile in CD, so that wires can be rotated and guided smoothly and gently in the rolls without slipping or other problems. Valmet lead roll covers protect rolls in harsh, abrasive and wet environment from wear and corrosion.
| | |
| --- | --- |
| | |
| Valmet Lead Roll Covers | Valmet Drive Roll Covers |
Roll cover materials such as ceramic coatings with extremely high wear and corrosion resistance are essential for the forming section. Besides steel tube rolls, stainless steel suction rolls and carbon fiber tube rolls can be coated with Valmet's high-performance covers. Wire drive rolls need proper traction, and positions requiring the highest traction from the roll surface will need Valmet drive roll covers, which are durable soft rubber or polyurethane covers. Along with top-of-the-line roll covers, Valmet can support papermakers with other forming section services, such as optimal doctoring solutions.
Find optimal roll covers for every board and paper process

Click the image above to use Valmet's roll cover application tool to find the right covers for your forming section applications
keyboard_arrow_leftBACK
{{currentHeading}}
keyboard_arrow_right
{{productForm.Name}} {{"("+productForm.Size+")"}}
| | | NAME | TYPE | LANGUAGE | FILE | |
| --- | --- | --- | --- | --- | --- | --- |
| | {{file.MaterialIcon}} | {{file.Title}} | {{file.MaterialType}} | {{lang(file.Language)}} | get_app{{file.ContentSize === 0 || file.Title == null ? "" : filterSize(file.ContentSize) + " MB"}} | |