Valmet as an investment
Valmet is the leading global developer and supplier of technologies, automation and services for the pulp, paper and energy industries. Valmet's services cover everything from maintenance outsourcing to mill and plant improvements and spare parts. The strong technology offering includes pulp mills, tissue, board and paper production lines, as well as power plants for bio-energy production. Valmet's advanced automation solutions range from single measurements to mill wide turnkey automation projects.
Why invest in Valmet?
Strong position in the growing market of converting renewables
Widest technology and services offering combined with automation excellence
Services: The widest offering and strong geographical presence
Automation: Maximizing efficiency and safety of our customers
Paper: World-class technology for packaging and hygiene needs
Pulp and Energy: Strong business with high market share and flexible cost structure
Systematically building the future
Services business line provides customers with spare parts, maintenance and shut-down management, consumables, process support and optimization, and process upgrades.
Automation business line supplies and develops advanced automation, quality control, measurement and analyzer solutions, as well as global expert services.
Pulp and Energy business line provides technologies and solutions for pulp and energy production as well as for biomass conversion.
Paper business line delivers complete board, tissue and paper production lines and machine rebuilds.
Valmet's business is divided to five geographic business regions:
North America, South America, EMEA, China and Asia-Pacific.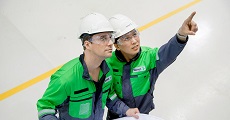 Valmet's financial targets are related to net sales growth, profitability, return on capital employed and dividend.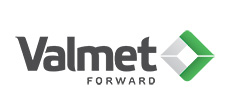 Find all Valmet's financial reports, presentations and webcast recordings of Valmet events.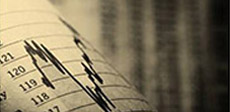 Sharemonitor is an interactive tool for viewing and analysing the market performance of Valmet´s share traded on the Nasdaq Helsinki exchange.
Updated; Jul 23, 2021