Service agreements for board and paper making
We can support you with your main challenges in board and paper making
Secure availability targets
Accelerate the start-up curve​
Ensure safe and reliable operations
Use resources​ efficiently
Improve process performance​
Stay​ competitive ​with latest innovations​
Reduce environmental impact
Utilize opportunities of digitalization ​
Secure skills and competences
Helping you to meet and exceed your board and paper making targets is the key driver in our everyday work. The best results are made with working together through the lifecycle of your process, whether it's about planning, start-up or operational phase. That way we are able to offer you the right combination of services for every stage in the lifecycle, ensuring the optimal outcome. ​

Partnership throughout the lifecycle

Together we customize the agreement to your needs whether it is about easy access to Valmet experts, high quality products and services, financial stability, or continuous development of performance to reach mutually agreed targets.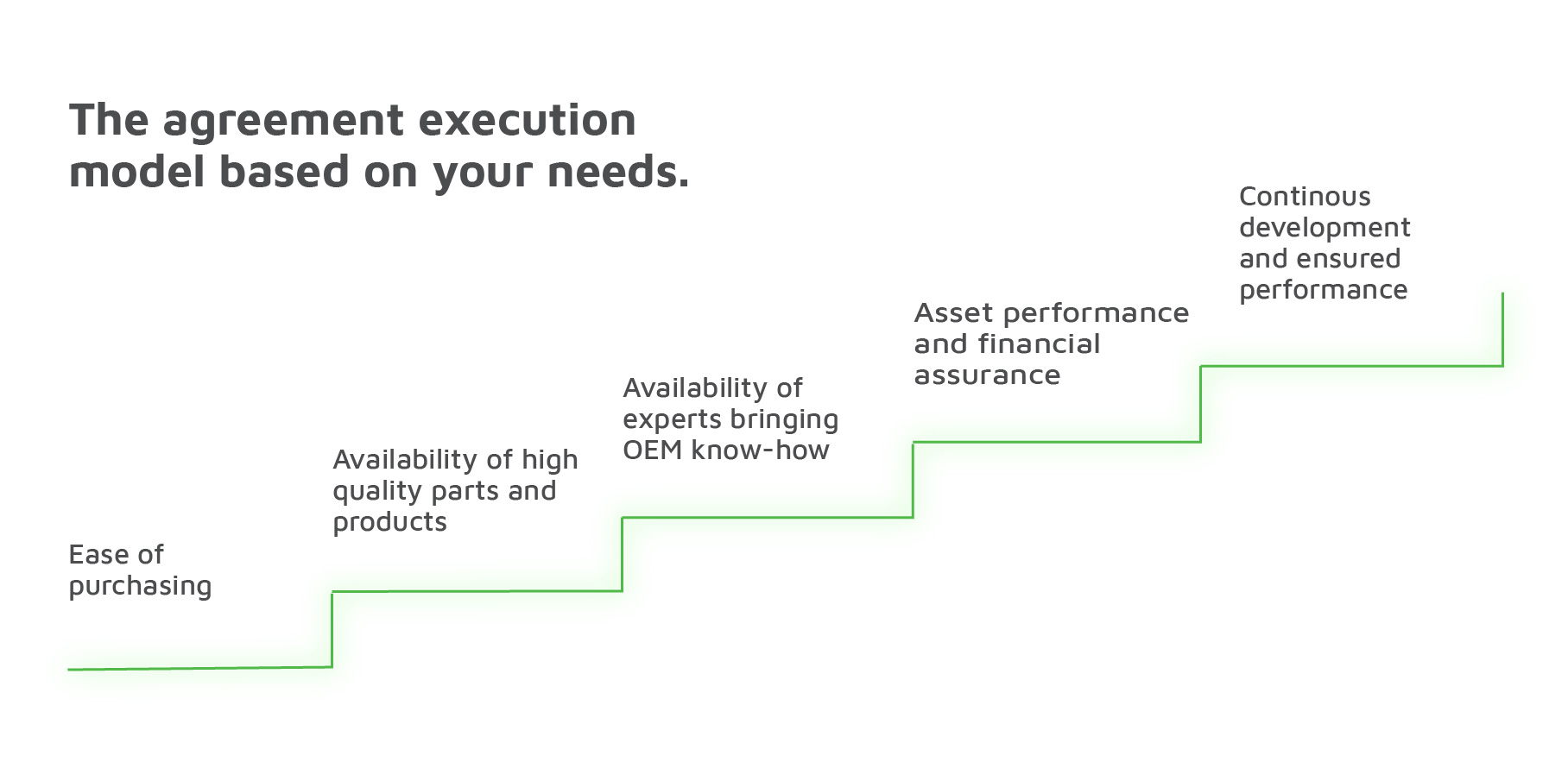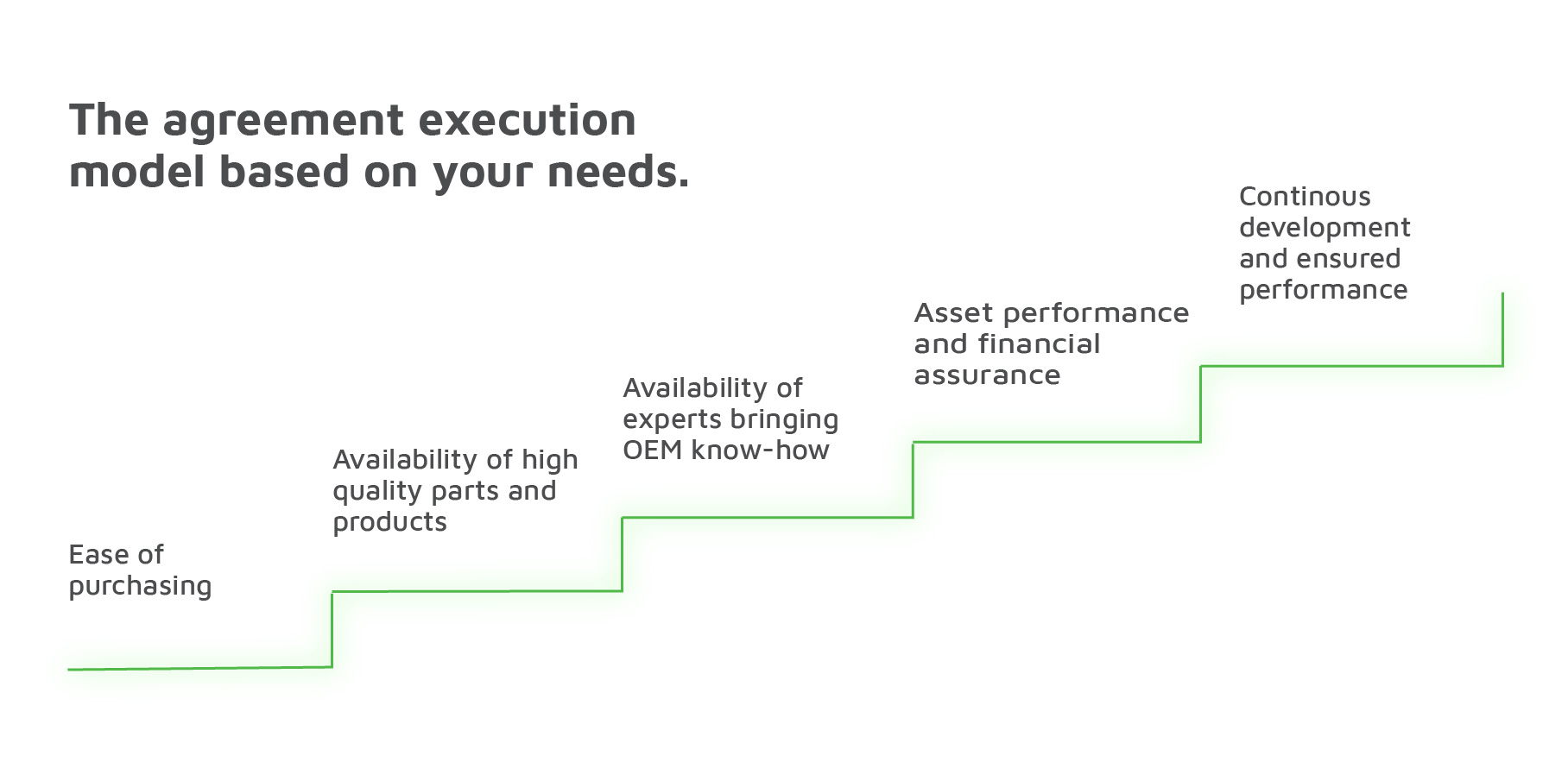 Several agreement models suit various needs, ranging from corporate-level frame agreements to mill-level partnership agreements. ​
Benefit from long-term collaboration through service

agreements

​

| | |
| --- | --- |
| Reliability | Keep your operations up and running at optimum level will give you peace of mind |
| Performance | Secure availability and reach your production targets, the right combination of services for every stage in the lifecycle will ensure optimal outcome |
| Sustainability | Resource efficiency, reduce the environmental impact to meet the sustainability agenda |
| Skills and competences | Access to expert network ready to serve, flexible capabilities bringing OEM know-how​​ |
| New innovations and data utilization | New innovations and data utilization to optimize your processes and production |
| Easy purchasing | High quality parts, products available when needed at agreed prices and terms |
​

The right combination of products and services form the service agreements scope​

​​

The tailored services will be delivered to you during the stage of the lifecycle it is needed – during the planning, start-up or operations stage. The cooperation can start during the planning stage of your mill or plant. Our dedicated agreements manager will start the discussion with you so that your targets are realized through the extensive services we offer and delivered promptly.


Customer success stories and technical articles