Marine automation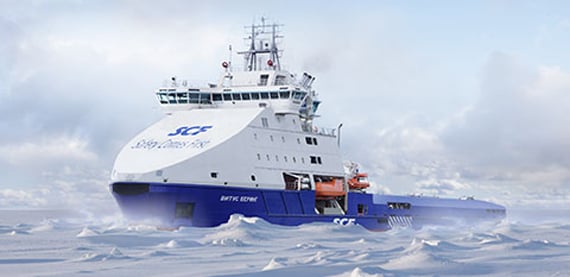 Valmet provides a complete set of ship automation package where all equipment and systems for control, alarm, monitoring, information and analyzing needs are integrated.
Valmet takes care of all its automation system platforms:
Damatic
Damatic Classic
Damatic XD
Damatic XDi
Damatic DNA
Metso DNA
Valmet DNA
All the older systems can easily be upgraded to the latest technology of Valmet DNA.
Valmet DNA - the New Nature of Automation.
- Diesel engines and gears are not any more produced by Valmet. -
Machinery
The Valmet DNA system covers all monitoring and control functions for the machinery plant from basic alarm and monitoring to remote control of machinery units and related auxiliaries. It includes functions for manual and automatic remote control of pumps and valves, controller loops, control of machinery units and entitles like main engines etc.
Bilge and ballast
Valmet DNA bilge and ballast concept can be taken beyond the traditional manual remote control systems by including automatic bilge emptying program, automatic transfer of ballast water etc. Integration to ballast water treatment system is available according to vendor specifications.
Energy management
The Valmet DNA Energy Management System (EMS) handles the energy performance for machinery and hotel technical systems. The EMS provides an overview of the energy flow and performance of all major energy consumers onboard and is a valuable tool to improve on the total energy efficiency.
Power management
The power management system is a fully integrated concept covering functions for basic to advanced plants for all types of engine, generator, motor and switchboard arrangements. The integration makes it easy to adapt the system to any machinery plant, ensuring an efficient control concept both operational and cost-wise. Applying Valmet DNA redundancy concept gives an outstanding level of availability and safety.
Emergency shutdown
The emergency shutdown (ESD) system for flammable liquid systems, ventilation fans etc., is designed as a fully redundant and standalone segment of the IAS. Operation is done via hardwired switch panels and/or dedicated operator stations. It is linked to the IAS via redundant Ethernet with firewalls for view of status and information on IAS multifunctional operator station. Valmet offers solutions for Safety Instrumented System (SIS) with requirements to SIL (1, 2 or 3).
Heating, ventilation and air conditioning
Valmet DNA system has an extensive track record as heating, ventilation and air conditioning (HVAC) automation system for cruise vessels where system availability is of outmost importance for passenger comfort. An Energy Saving Scheduler function enables the HVAC plant to be run in the most energy efficient way throughout the cruise. Multifunctional workstations of the integrated automation system (IAS) will provide a multifunctional and consistent user interface.
Asset management
Valmet DNA Field Device Manager is a configuration, maintenance and condition monitoring system for intelligent field devices connected via HART or industry standard field buses to the Valmet DNA system. The system is fully integrated into the engineering and automation system environment. It supports proactive field asset management, gives quick access to information in a disturbance situation, enables field devices performance monitoring and planning of future maintenance work.
Information services
Valmet DNA Historian offers unrivalled tools for analyzing the history data, alarm and events up to one year back in time. There are tools for trend and alarm/event analysis, playback of history data in mimic displays and possibilities for creating own reports with calculations, graphic presentation etc.
Vibration monitoring
Valmet offers a complete vibration monitoring system for e.g. rotating machinery like a motor, pump or gearbox. It is fully integrated with the Valmet DNA system from sensor to I/O units and to the analyzing tools on the operator interface. Vibration monitoring is a valuable tool for preventive maintenance to safeguard the machinery assets.