Nov 22, 2022
In the Swedish fairytale, Nils Holgersson flew on a goose. Now, the fairytale's main character is sailing on the Baltic Sea with the help of the Valmet DNA integrated automation system.
The Green Ship
TT-Line's brand-new Green Ship has the honor of being named after Nils Holgersson. In Finnish, this character is called "Peukaloinen." Valmet DNA was not involved in the original story written by Selma Lagerlöf – the first female author to win the Nobel Prize in literature – but it is on board the new LNG-fueled ferry.
TT-Line's Green Ship concept releases fewer particles into the air and reduces CO2 and NO2 emissions. Valmet's modern automation and power management system will optimize the energy demand on board.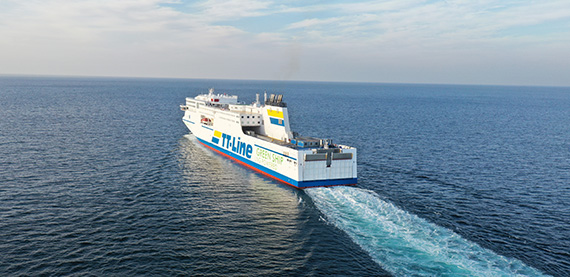 The vessel was manufactured by CMI Jinling Shipyard in China. Valmet supplied the machine automation system with a power management system along with the bilge and cargo control system.
The most advanced RoPax in the world
RoPax are ferries designed to provide maximum efficiency and a seamless transfer of vehicles, cargo and passengers. With a length of 230 meters and a width of 31 meters, Nils Holgersson offers 239 modern and comfortable cabins in various categories for about 800 passengers.
It also provides more than 3,500 square meters of public areas, such as the restaurant, family lounge, coffee lounge, bar and a nearly 1,200 square meter outside deck. This forward-looking vessel offers a comfortable ferry experience. Apart from that, the Green Ship is also equipped with many environmental-friendly technologies. For example, its dual-fuel engine enables the greatest possible sustainable travel experience – and resonates perfectly with Valmet's new climate program.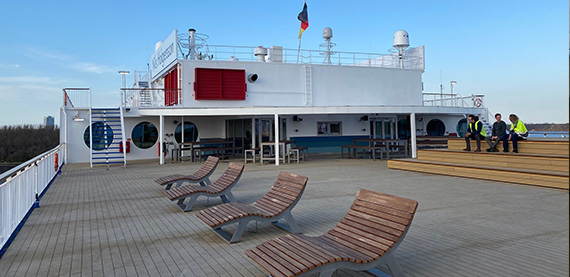 State-of-the-art automation system with project execution
For a vessel like this, Valmet was selected because of its outstanding processing capabilities and proven system reliability. The Valmet DNA automation system provides the operator with a multifunctional working station featuring control, monitoring, information management and other applications all available in the control room.
The project was kicked off in 2019. Hence, most of the project execution phase occurred during the pandemic, which posed many challenges. To solve them and ensure smooth project implementation, many modern technologies were proactively used. These included remote connections, online tests and virtual collaboration. With members from Valmet's Polish, Norwegian, Finnish and Chinese offices, the team was very international.
"We started the project three years ago. And even in this challenging time with COVID-19 and everything that followed, we've seen that things went smoothly all the time. Our inquiries were processed quickly and in a very professional way. As a customer, we can say that all our wishes and the specialties for this complex vessel were taken into consideration," says Ole Hinneburg, Naval Architect from TT-Line GmbH & Co. KG.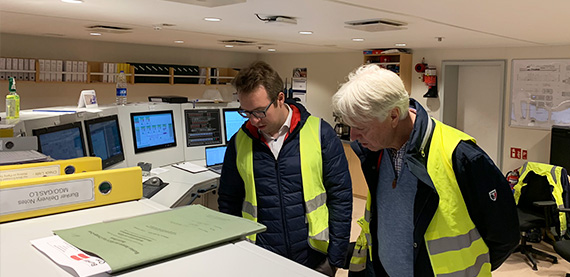 "Although this is our first joint project, and we faced many technical difficulties, the cooperation has been very smooth. All issues were solved in a prompt way, especially when it came to the power management system (PMS). For a RoPax vessel, the PMS is very complicated technology, but Valmet completed the project very fast – from commissioning to the final testing. I think the entire design of the automation system is excellent. We hope to have further cooperation in the future," says Zhou Bin, Project Supervisor from CMI Jinling Shipyard.
"Valmet is a Finnish brand with deep technical knowledge and an excellent reputation in the European cruise shipbuilding market. Recently, the company has been recognized by more and more Chinese and foreign shipowners who build ships at Chinese shipyards. The noteworthy local delivery of TT-Line's RoPax automation project is just one solid step toward realizing our marine strategy. And we definitely will continue to increase investment in the Chinese marine industry," says Curry Qian, Senior Manager from Valmet Automation.
A visit to the finished vessel
Per Syvertsen, Manager, Sales Support and Christian Umierski, Project Manager, Service, both from Valmet, enjoyed the opportunity to get to know the ferry.
Per states: "We had a chance to walk around the ferry – from the engine room and up to the bridge. The ferry looks nice with well-planned details. The owner is very satisfied with it. TT-Line is also very positive about our automation system."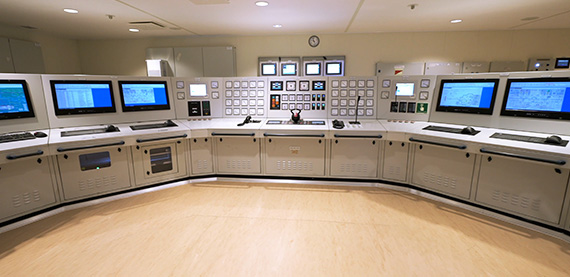 Christian agrees that the ferry offers a comfortable travel experience. "This is the first RoPax made in China. It has a nice Nordic-style interior – with a lot of glass and open spaces, a sauna with a balcony, charging stations for electric cars and more," he lists.
According to Christian, our service engineer Enrico Miehlke made some adjustments to the vessel together with the Chinese project team after its first voyage from China. Now, the ferry has been finalized to serve cars, trucks and tourists.
Spectacular sight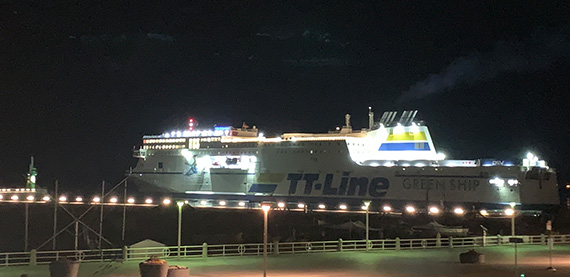 With up to 800 passengers, the ferry is a spectacular sight at sea. It operates in an environmentally friendly manner using the best technologies. Later this autumn, TT-Line will launch a similar ferry.
In the story, Nils Holgersson had wonderful adventures. Let's hope this new ship, too, will enjoy many wonderful journeys ahead!
For more information:
Per Syvertsen
per.syvertsen (at) valmet.com