Development at Valmet Tissue Technology Center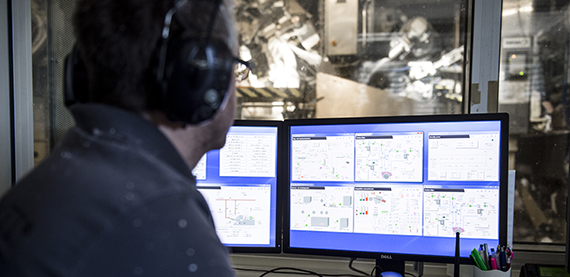 We realize your ideas
Valmet Tissue Technology Center is a unique resource for cultivating and realization of ideas, innovations an verifying new technology or machine configurations. We help you find the best solutions for the future.
With access to Best Available Technology, Best Operational Practices and Best Acting People we provide a creative environment for developing and testing new products, improve product quality and machine performance. We have worked together with a great number of the leading tissue producers in the world during the years. After tests in our pilot machines they have been able to boost the value of their consumer products, speed up their machines, cut the consumption of energy, fibers, chemicals and water. Pilot trials are very cost-efficient compared to expensive tests in tissue maker's own production. Naturally we work under strict confidentiality.
Full flexibility
The Tissue Technology Center give you access to two full sized, flexible pilot machines, well equipped and organized laboratory as well as our wide technology and process expertise. We can also provide support from our wide network of know-how in the field of tissue making, such as pulp, chemistry, felts, wires, belts, creping etc.

The pilot machines and auxiliary systems are designed and equipped for full flexibility to meet the tissue makers every need. The flexibility includes our three technologies; Advantage DCT, Advantage NTT and TAD for conventional, textured and structured tissue.
Tissue Technology Center is located in Karlstad, Sweden with Valmet's technology resources near at hand.