Proven reliability and performance made easy
Valmet Service Agreements
Helping you to meet and exceed your process targets is the key driver of Valmet Automation services every single day. Valmet Service Agreements help ensure customer success through tailored services that best suit your needs.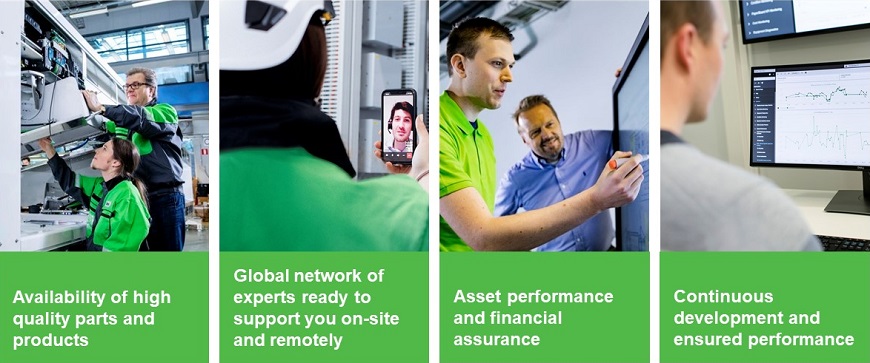 Secure your long-term performance
The best results come from long-term relationships built on trust and transparency. Whether it's planning, startup or operations, Valmet Service Agreements aim to offer you the perfect combination of services for every stage of the lifecycle. ​
Together we customize the agreement to your goals, such as easy access to high-quality products and services, financial stability, or continuous performance development. We offer services in a range of agreement models, from corporate-level frame agreements to mill-level partnership agreements.
Improve performance through expert services
With Valmet Service Agreements, you get a peace of mind knowing your operations are up and running optimally. Secure availability and reach your production targets with the best combination of services and the financial transparency of mutually agreed terms.
High quality parts and replacement units are available when needed at known prices and terms, eliminating any surprises. Our global network of experts is always ready to support you on-site and remotely.
Not only do Service Agreement improve resource efficiency, our expertly deployed capabilities help you reduce your environmental impact to meet your sustainability goals. We make sure you can leverage new innovations and data to continuously improve quality and production efficiency.
The right service agreement scope
What our customers say about service agreements
We have selected Valmet for a new three-year, multi-site service agreement of the distributed control systems. This is based upon the positive experience we have had with Valmet's expertise and support across our fleet since the completion of our very first energy from waste plant.
The extended service agreement will continue to ensure the level of equipment maintenance and management is at the forefront of the industry. It also demonstrates the value of the service agreement through achieving mutually set targets.
The service agreement is very important to keep analyzer availability and accuracy always on top level. Also, it ensures fast response action whenever there is any need for checking analyzer performance.