OptiFlo headbox family - excellent quality and high profitability


OptiFlo headbox family meets your production requirements
OptiFlo headbox family comprises an optimal selection of paper machine headboxes to meet various production requirements in paper and board making. New innovative headbox solutions, combined with the precise dimensioning know-how of today, raise the performance of your paper machine to a totally new level.
Valmet's OptiFlo headbox provides:
Excellent end-product quality
Higher productivity
Lower life cycle costs
Secure investment
Superior performance
The keywords of a properly functioning headbox are uniformity and profiles. The hydraulic performance of the headbox mainly determines the properties of the paper. The headbox controls the web's profiles and helps to establish paper properties such as formation. The OptiFlo headboxes distribute stock uniformly across the forming section, without disturbances, and impart sufficient turbulence to the flow to keep the fibers dispersed. Equally important, the OptiFlo headboxes are simple to operate and remain clean during operation.
Solution for your specific need
OptiFlo headbox family offers all application methods and all paper machine sizes available - OptiFlo Fourdrinier, OptiFlo layering Fourdrinier, OptiFlo Gap, and OptiFlo layering Gap headboxes.
Valmet Paper Technology Center provides the world's most comprehensive offering of testing and piloting services to paper and board manufacturers worldwide. Our pilot facilities have the entire paper machine process covered providing customers with excellent service and reliable results to support investment decisions. Read more about Paper Technology Centers
Do you want to know more?
You can easily contact our OptiFlo headbox experts using this contact request. Our headbox expert will contact you shortly after the request - Contact request.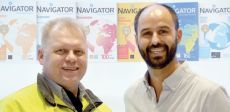 A regular annual headbox service is the key to the old headbox's good condition at the Navigator Paper Figueira PM1 in Portugal, which was started up in 1991. A long and trusted maintenance relationship ensures that every detail is taken care of systematically.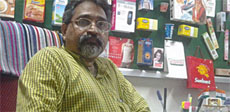 Small things really do make a big difference. For example, the right headbox adjustments and careful cleaning alone can significantly improve the overall performance of a production line. ITC Bhadrachalam in India proved this point with the headbox of their BM 1 which was thoroughly tested and reconditioned in cooperation with a team of Valmet's service experts.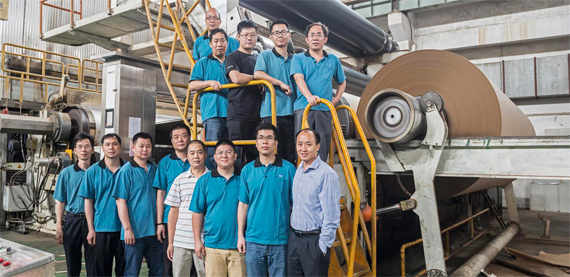 Frequent customer complaints regarding the evenness and CD profiles of Dongguan's linerboard led Yinzhou Paper to replace the headboxes and invest in modern quality control system.