With a width of 9,600 mm and a designed speed of 1,600 m/min, Bohui BM 6 can produce lightweight and high-strength corrugated liner and fluting, as well as printing papers. Started up in March, 2019, in Huantai, Shandong Province, it is currently the widest and largest single-machine output containerboard production line in China.
Zhou Tao, Project Director of Bohui, explains that after extensive first-hand experience of Valmet's technologies and research in China and abroad, they were impressed with the overall solution. "We chose to invest in this ambitious production line with high stability, large output and low unit consumption. The economies of scale will enable us to increase our profit margin, which is the main way we can differentiate ourselves from the competition," Zhou says.
Industrial Internet: "We can connect remotely with world-class experts at any time."
From corrugated board to printing paper
"The board market is now weak because of fluctuations in international trade, whereas the printing paper market has been growing gently and steadily. We recently shut down one of our printing paper production lines. To retain customers and seize the market opportunity, the company therefore decided to convert BM 6 to printing paper production," Zhou says.
The conversion was completed within a month, and three days after the start-up, the first batch of products came to the market. The Grade A pass rate exceeded 95 percent, solid proof of a successful market entry.
Liu Yuguo, Production Director of Bohui, admits to having been doubtful about the decision to switch production. He wasn't sure the inexperienced mill team was up to the task. But looking back now, Liu is delighted with the results, which exceeded all expectations. "I could never have imagined such a successful conversion, and the outstanding quality of the final product really surprised me," he says.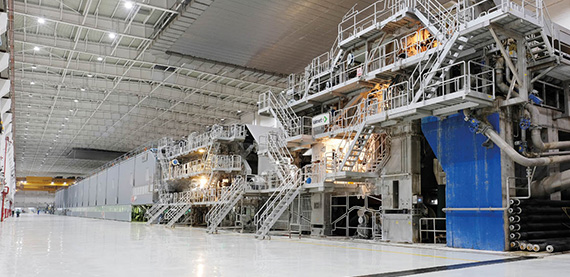 Ramp-up supported from Valmet's Performance Center
The start-ups of BM 6 were supported remotely from Valmet's Performance Center – first, to ensure a smooth start-up of the board machine, and then to secure a successful transition to paper production. Valmet's remote experts worked seamlessly with onsite experts.
"The strength of remote support is that it ensures everything goes smoothly," says Heikki Tattari, Valmet's Paper Technology Manager. "Data-based working makes the support more proactive and allows us to keep one step ahead. It's also a fast way to connect the customer with the best experts to solve problems and guide them forward," he says.
More concretely, the network of Valmet's remote experts provides in-depth analysis to support onsite actions during the start-up and optimization phases. "Start-ups tend to be hectic, and there's no time for analysis. The focus is on getting paper onto the reel. Onsite fixes are usually like aspirin: they remove the pain but don't necessarily fix the problem. Remote experts focus on data and long-term benefits," Tattari explains.
Remote support – the secret weapon
"The starting point for our work with Bohui has been the Valmet DNA Distributed Control System and its connectivity with the Performance Center. We use our own analysis tools and algorithms, based on MATLAB. The advanced diagnostics tools have proved valuable in supporting the conversion to paper production," says Jukka Savolainen, one of the Performance Center's experts. Both Savolainen and Tattari also give credit to the Bohui team. "The customer is always the best expert for their own process – we're the secret weapon to help with tricky cases without delay and can provide data to back up their decisions," Savolainen says.
Transparency is key in remote support. Bohui gets monthly reports with information about what has been optimized and how, including further recommendations and immediate fixes for acute challenges. Data security is also a top priority: All connections are based on secure remote connection, and only selected persons within Valmet have access to data.
Check the video to learn more: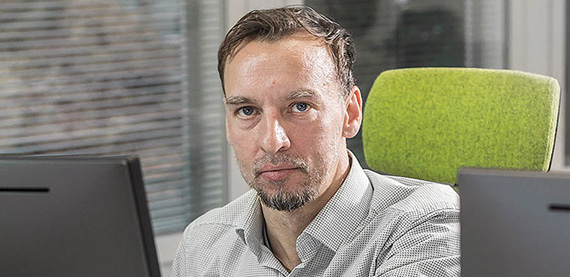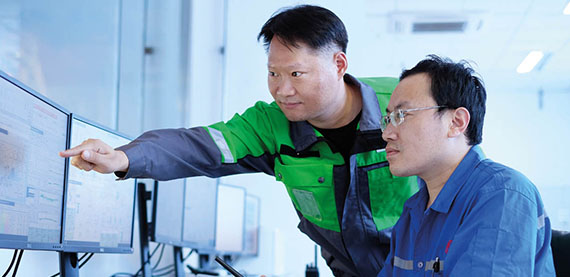 Shortly after the start-up, the output and speed of BM 6 achieved more than 90 percent of the designed capacity and speed.
Increased reliability and performance with Industrial Internet applications
Both Bohui's BM 6 and BM 8 utilize Valmet's Industrial Internet applications, such as in-depth machine condition and reliability applications, to predict and avoid production losses.
"With these tools, we can connect with world-class experts at any time, use a world-class production line as a benchmark and rank among the best in the world. And this is only the beginning. I believe we'll gain even more benefits in the future," Liu says.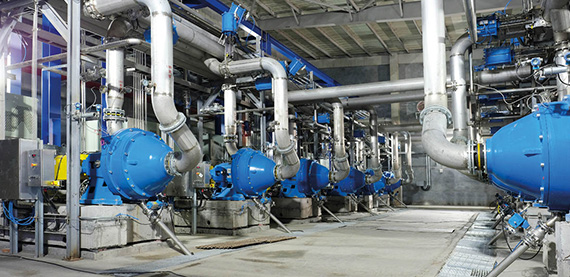 Optimization continues
The process has now stabilized, and the machine and automation work in unison, but the optimization will continue as BM 6's product portfolio is further expanded to offset paper, writing paper, school paper, and electrostatic copying paper.
"Next, we will dig more deeply into individual machine sections to optimize them so the machine can continue to produce the planned tonnes, and we can expand the product portfolio," Savolainen says.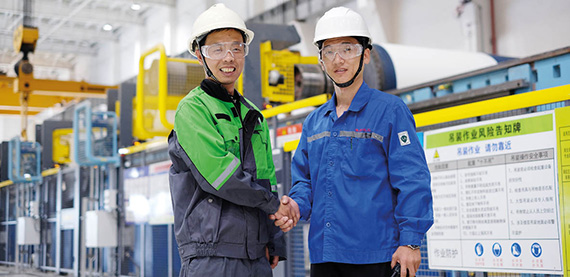 A common goal achieved
Zhou is satisfied after his first cooperation with Valmet and pleased with both teams' cooperation in achieving their common goal.
"Shortly after the start-up, the output and speed of BM 6 reached more than 90 percent of the designed capacity and speed. The start-up curve is excellent, and some indicators have even broken the international record. I'm very grateful to Valmet's strong team," he concludes.
"When the board market has recovered, we'll be ready to convert back at any time, thanks to this flexible universal paper machine," Zhou says.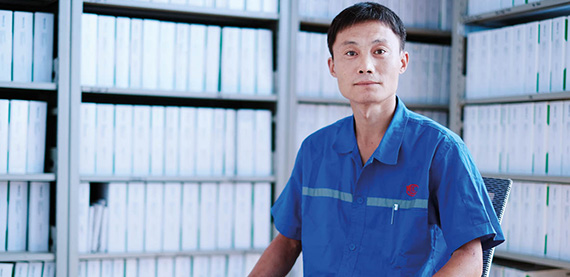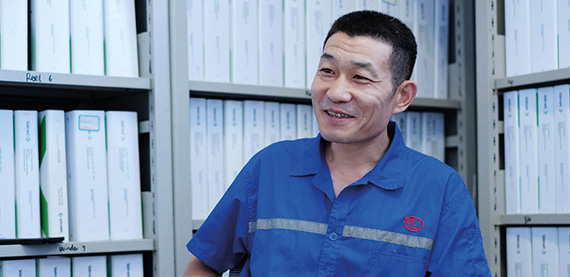 Advanced automation
"This paper machine's automation level is very high. It's an advantage to have equipment and automation in a unified platform," Liu says. He adds that the paper machine's automation accuracy and the control system's chain reaction and trigger point are the best he has ever experienced. Moreover, this largely compensates for the operating team's lack of experience and manpower, because the production line requires only nine operators, and the equipment is very user-friendly.
High technology levels
"Our steam consumption is currently at the lowest level in China. It's even 20 percent lower than we'd expected, thanks to the design of the double shoe press section. And the design of the double-layer headbox is a solid guarantee of product quality," Zhou says of the machine's technological highlights.
BM 6 uses 100 percent domestic OCC as raw material to produce corrugated board. "The bursting strength and folding resistance of the finished product are equivalent to that of similar machines which use 20 percent American OCC as raw material. That's a big advantage for us," Zhou adds.
Remote and on-site services
"The start-up and optimization of BM 6 has been supported remotely- and onsite, and Valmet currently helps us use data analysis to optimize operations," Liu says. The machine also started up with Valmet's fabrics, and the mill's maintenance operations are supported by Valmet's spare parts package.
TEXT Sara Li and Kaisamaija Marttila
PHOTOS Sara Li
Article published in Forward magazine 3/2019.