Press felts for board and paper machines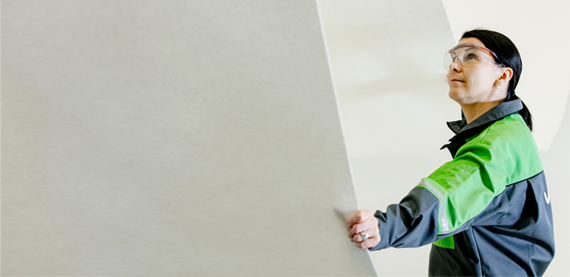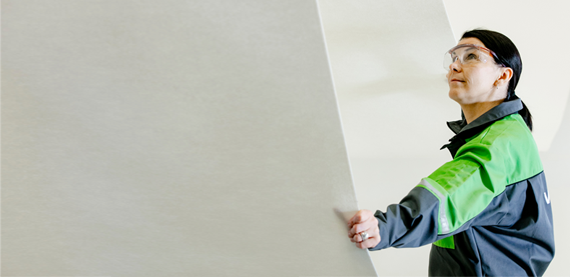 Valmet press felts are always tailor-made to the specifications of each individual paper machine and position: paper grade, furnish, speed, dimensions. With proven world class technology of press felts, the web transfers smoothly to drying section with high dry content and superior quality values.

Valmet's press felts provide:
excellent machine runnability,
high sheet dry content after press section,
fast start-up,
high web wet-strength and smooth surface properties,
and are marking-free.
Wide range of Valmet press felts to fulfill all board and papermaking requirements:
Conventional laminated felts
Smooth surface ensures good properties for the targeted grade
Strong and flexible base gives excellent dewatering capacity in various positions and grades
Valmet Press Felt LMR
Laminated modular felts
Very easily adjustable felts with relatively open base fabrics
Open, heavy structures for slower machines with "dirt" conditions
Typically used in packaging grades linear press concepts in all positions
Valmet Press Felt SPM
Laminated structure with special yarns
Relatively dense base structures for high nip dewatering
Typically used in high speed printing and writing machines
Special Valmet press felt designs offering easier installation and improved performance
Double or triple layer seam felt structures with monofilament yarns
Easily adjustable void volume and openness for various board and paper grades
Safe, easy and quick installation decreases the need of manpower and crane time
Applicable for all grades and felt positions
Special PUR impregnated felts for improving felt properties such as:
Better start-up and runnability
Improved dryness
Increased life time
For all felt designs (endless and seamed)
Applicable for all grades and felt positions
| | |
| --- | --- |
| Valmet Press Felt AQ | Non-woven structure designed to provide very fast start-up and strong nip dewatering for printing and writing machines |
| Valmet Press Felt ECM | Hybrid design which combines benefits of smooth woven base with those of non-woven for printing and writing machines |
| Valmet Press Felt ECS | Laminated design for finish critical printing and writing machines |
| Valmet Press Felt EMX | Strong and flexible laminated base provides excellent dewatering capacity and smoothness in various grades |
| Valmet Press Felt LMR | Special design to maximize dewatering in board and packaging machines |
| Valmet Press Felt SPM | Special laminated design to enhance nip dewatering especially in printing and writing machines |
| Valmet Press Felt STM | Hybrid design to enhance nip dewatering especially in printing and writing machines |
| Valmet Press Felt TMO and SMO | Special polyurethane impregnation for all felts to improve performance and smoothness |
| Valmet Press Felt TSM | Safe installation and adjustable void volume for various grades |
| Valmet Press Felt TSR | Traditional single base felts with highly adjustable designs to cover most grades |
CUSTOMER SUCCESS STORIES AND TECHNICAL ARTICLES