Forming fabrics for board and paper machines
To improve drainage in board and paper making
Valmet's forming fabrics comprise a wide range of excellent forming fabrics to fulfill all customer expectations. Valmet has constantly improved their forming fabric technology and created fabrics providing excellent runnability, high wear resistance, long running time, good paper profiles and good retention. Specialized forming fabric designs for packaging grades continue to improve drainage.
Development work is done closely with Valmet's forming section specialists.
Valmet Forming Fabric CSP for packaging grades
This new generation fabric designed for packaging grade machines improves runnability, in particular, as it runs cleaner. Valmet Forming Fabric CSP has a tighter binding with more binding points. This enables a thin and stable structure with open paper side. On packaging grade machines these fabric properties offer several benefits:
high drainage capacity and stable dewatering during the whole life,
less fibre and water carry contributing to cleaner run and improved runnability
long life
excellent web properties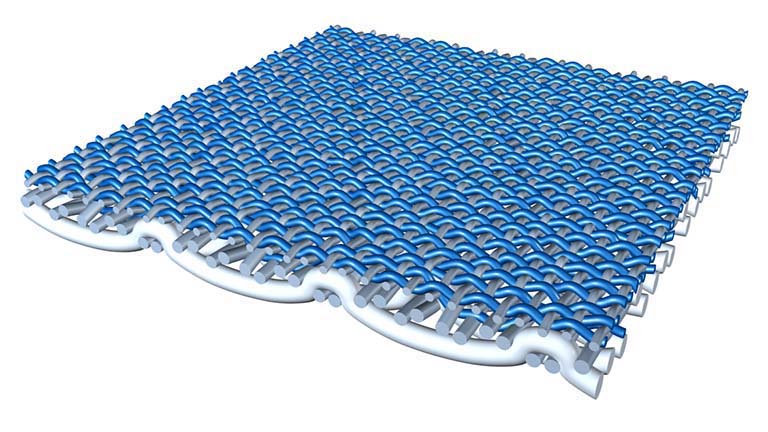 Valmet Forming Fabric OP
Valmet Forming Fabric OP has excellent dewatering and profile characteristics. Specially optimized for liner and fluting machines, this high-performance fabric improves machine efficiency and paper quality as well as provides major cost savings.
The structure combines a fine paper side and a wear resistant bottom side.
Cleaner wire loops -> lower break rate
Long running times
Lower drive loads -> energy savings
Higher strength values (CMT, SCT, Burst, Bond)
Better printability
More even paper profile
Polarized forming fabrics
Polarized forming fabrics are made with special polarized technology designed to diffuse drainage which results in:
Very good runnability
Better cleanliness
Improved retention
Excellent wear potential
Low marking
Traditionally, all SSB (sheet support binding) fabrics have had direct drainage channels. In the polarized structure, the machine direction yarns on both the paper side and the roll side are shifted to form an off-stacked structure. This special structure removes the direct drainage channels traditionally used in forming fabrics.
The unique polarized structure allows controlled initial drainage in the paper-making process. That improves retention and helps keeping the machine clean. Good runnability and cleanliness reduce breaks and therefore increase production capacity remarkably. Cost-savings are created by being able to use less chemicals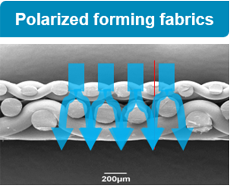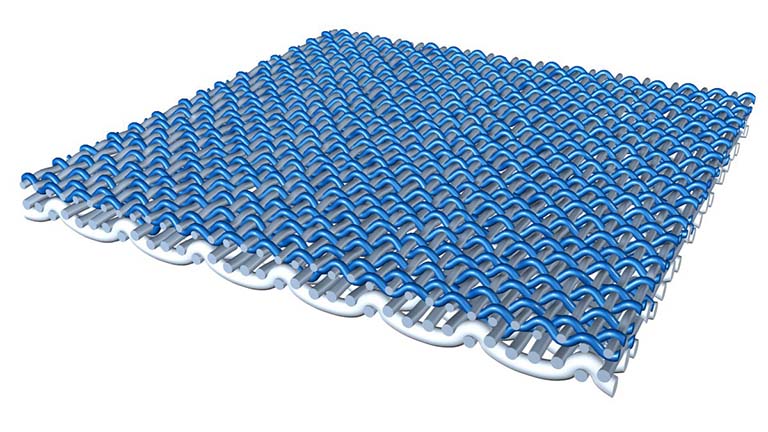 Valmet Forming Fabric GM
Valmet Forming Fabric GM is the widest SSB fabric family on the market and it is designed for:
Demanding board and paper machine conditions
Long fabric life
Even paper profiles
All printing and writing paper grades
FBB, liquid and cup boards
Valmet Forming Fabric GM uses polarized forming fabric technology.
In addition to featuring a long lifetime and effective dewatering, the fabrics must have a good retention capability, minimal fiber and water carry, high dimensional and diagonal stability, as well as good fiber support."

Pekka Kortelainen, Product Technology Manager for Forming Fabrics at Valmet
Other Valmet Forming Fabrics:
Valmet Forming Fabric PM:
Durable SSB triple layer fabric for packaging paper and board machines
Valmet Forming Fabric OPA:
Stable SSB fabric with high wear resistance
Valmet Forming Fabric CS:
Thin and stable, providing improved formation, excellent sheet dryness and a clean run