Baling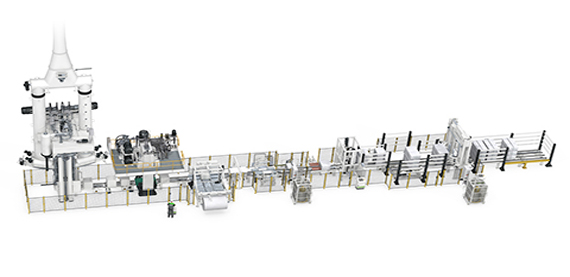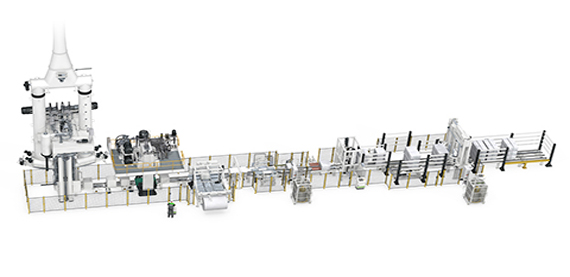 Baling line technology from Valmet provides you with the most cost-efficient operation for the future.
Valmet Baling Line offers the most sophisticated technology of its kind in the world for baling operations – complete baling line solutions with an optimized combination of highly reliable machines, sophisticated control system and heavy-duty conveyors to match each customer's specific line requirements.
Valmet Baling Line technology has been developed in line with customers' needs for reliable, cost-efficient operation, high productivity, minimal servicing and smart self-diagnosis. Our machines are designed to deliver measurable results to fulfill a range of production-related improvement aims such as increasing precision and capacity, and reducing power consumption and maintenance.
Our well-proven technology provides a combination of high capacity and high availability that meets exacting demands for reliability and productivity. Valmet's baling machines have a peak capacity of up to 300 bales per hour. This in combination with proven high availability guarantees world-leading production rates.
All Valmet's baling machines are built as complete, independent units with all functions included and each machine is thoroughly tested in the workshop before delivery. Valmet baling machines are ready-to use-units, designed for rapid installation and easy start up. As well as speeding up line commissioning, this makes the machines ideal for retrofitting into existing baling lines to meet your current or future upgrade needs.
Baling lines - Maintenance and shutdown services
keyboard_arrow_leftBACK
{{currentHeading}}
keyboard_arrow_right
{{productForm.Name}} {{"("+productForm.Size+")"}}
| | | NAME | TYPE | LANGUAGE | FILE | |
| --- | --- | --- | --- | --- | --- | --- |
| | {{file.MaterialIcon}} | {{file.Title}} | {{file.MaterialType}} | {{lang(file.Language)}} | get_app{{file.ContentSize === 0 || file.Title == null ? "" : filterSize(file.ContentSize) + " MB"}} | |