Minimize CO2 emissions in tissue production
Valmet's target is to enable carbon neutral tissue production by 2030 at the latest.
We offer many opportunities to reduce CO2 emissions and other environmental impacts in tissue production through a combination of process technologies, services and automation solutions.
Want to reduce your environmental footprint?
Technology, the proper maintenance of production equipment, fossil free energy sources, raw material and energy efficiency, and circularity are playing a key role in the transition to a carbon neutral economy and in the fight against climate change. By combining our experts' long-term experience with yours, we can significantly reduce your CO2 emissions – and at the same time, your operational costs.
You can make an impact by investing in the best available tissue technology, optimizing the mill design and selecting the right automation, Industrial Internet and service solutions.
Let's continue achieving great things together!
Total saving potential
Explore the wide selection of solutions that Valmet can present to support your journey to become even more sustainable. We believe that saving potential become greater when combining shared expertise - you as tissue makers and Valmet as a technology advisor.
The calculations to the right provide an example of total saving potential for a full size tissue mill when utilizing the entire offer.
| | | |
| --- | --- | --- |
| | | |
| Energy | CO2 | Water |
| 495 kWh/ton | 96-131 kg/ton | 2,5 m3/ton |

Solutions for reducing your environmental footprint in stock preparation
Explore our process technologies and solutions for reducing energy, CO2, water and fiber.
| | | |
| --- | --- | --- |
| | | |
| Conical Refiner Pro | Delivering performance and efficiency in refining across any application. | |
| Protection screen DX | Best coarse cleaning efficiency at lowest possible energy consumption. | |
| Refiner Fillings | A service solution to improve your refining processes. | |
| Double dilution concept | Increased stock quality with less energy consumption. | |
| White water treatment | For the highest possible filtrate quality. | |
| Vacuum system | Efficient use of the energy and reduced water consumption. | |
| Micro fibrillated cellulose | Microfibrillated cellulose to improve paper properties can make a positive impact on the environment. | |
| Ultrafiltration | Produce colloid-free, bacteria-free and ultrapure water from white water to reduce fresh water consumption. | |
| Fiber Furnish Analyzer | Increased energy efficiency and refiner segment life while maintaining the highest pulp quality. | |
| Consistency measurements | Higher consistency control performance with maximized production and savings in raw materials, chemicals, and energy. | |

Reducing emission in the wet end of the tissue making process
Explore our technologies and solutions for the wet-end section of the tissue machine to reduce energy, CO2, water and fiber to minimize your environmental footprint.

Solutions for savings in the drying process of the tissue machine
Explore our technologies and solutions for saving energy, CO2, water and fiber in the drying process.
Mill wide technology for reducing emissions
Explore mill wide technologies for lower energy, CO2, water and fiber consumption.
| | | |
| --- | --- | --- |
| | | |
| DNA Automation System | Operate and optimize the mill efficiently with productivity increasing user interface and built-in controls. | |
| DNA Information Management | Real-time monitoring to be aware of the energy consumption and costs helps the operators tune the energy efficiency of the process. | |
| Biomass boilers | Convert biomass to energy. | |
| ReGen | A sustainable way to use energy cost-efficiently. | |
| Industrial Internet | Industrial Internet applications and services for tissue efficiency. | |
| Electric boilers | External equipment provided upon request. | |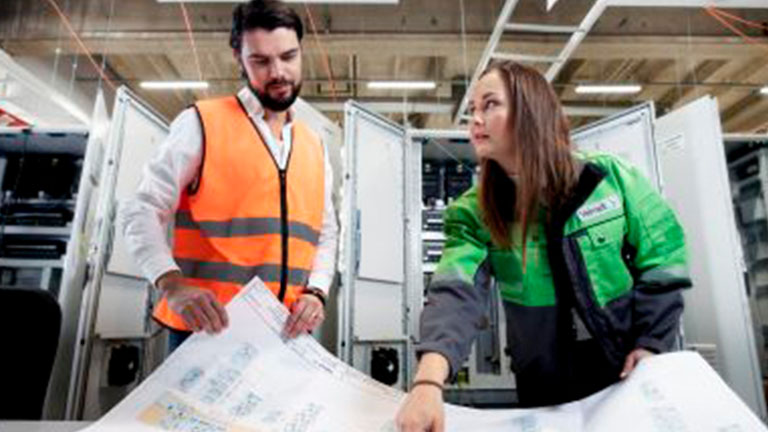 Driving long-term development of resource efficient tissue production
Valmet has a long history of leading the tissue industry towards a more sustainable production. Over the years, our professionals world-wide have contributed to innovative products, solutions and processes to lower the energy, water and fiber consumption for our tissue producers. Valmet's own environmental footprint has declined steadily since the beginning of 1990.
15%
less fiber consumption