Nov 24, 2022
The rebuild of Metsä Tissue's PM 10 recently started up in Mänttä mill in Finland and has already proven to increase the production capacity by 15% and as importantly, demonstrated improved product quality and energy efficiency.
When Metsä Tissue first approached Valmet it was with a wish to increase capacity and lower carbon emissions. But they also made it clear that quality should not be compromised. One of the major reasons for the investment was to elevate their tissue product's softness. Options were explored and subsequently the paper machine at the Mänttä mill was renewed with a new press section including Valmet's Advantage ViscoNip Press, and a new drying section including a Steel Yankee dryer with an Advantage AirCap.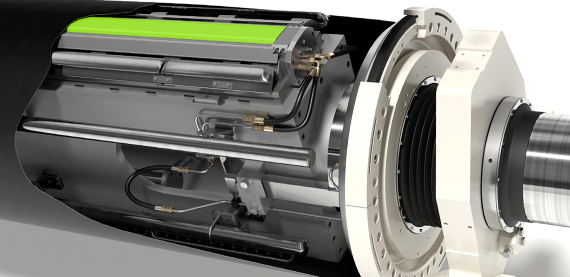 The recent start-up proceeded well with good runnability and the entire team is pleased with the stable production and the first results around energy consumption and paper quality.
"Tissue papers which are familiar to consumers' everyday life are products that are important to the society's security of supply. The renewal of the tissue machine enables us to increase production and at the same time take an important step towards fossil-free production. Development work on the renewal continues and I believe we will achieve the benefits we are aiming for and beyond. Our energy consumption will be reduced by around 15 per cent per tonne of paper produced, leading to lower carbon dioxide emissions in line with our sustainability targets. In addition to increased production capacity and better paper quality, also our occupational safety will improve", says Kari Karttunen, VP Production of the Mänttä mill.

This project is again a verification that that Valmet's ViscoNip technology has major benefits related to improving product quality, reducing energy consumption and increasing production capacity and is very well suited for rebuilds.
About Metsä Tissue

Metsä Tissue creates a cleaner every day. They are one of the leading tissue paper suppliers in Europe to households and professionals and one of the leading greaseproof paper suppliers globally.

Brands are Lambi, Serla, Mola, Tento, Katrin and SAGA. With production units in five countries, they employ around 2,500 people. In 2021, sales totalled EUR 0,9 billion. Metsä Tissue is part of Metsä Group, a forerunner in sustainable bioeconomy.