Chippers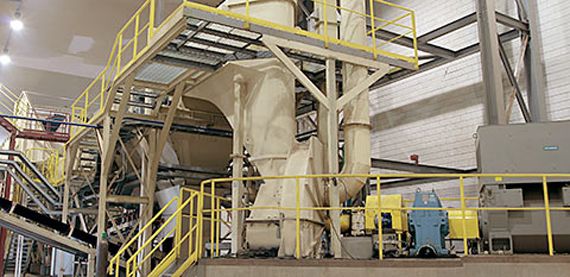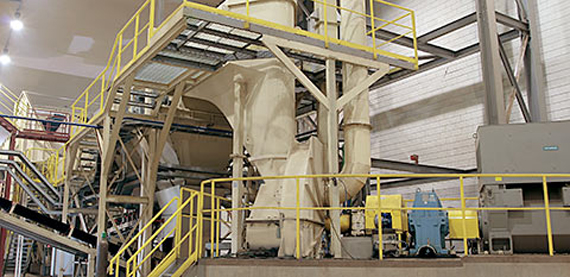 Valmet has supplied more than 2000 heavy duty chippers to date, which is half of the entire number of disc chippers for the fiber processing industry worldwide. This has given us a valuable insight into chipper durability in tough conditions. Our wide experience has been utilized in the development of the chippers we have today. Valmet can offer, and have long experience of, both gravity feed and horizontal feed type of chippers.
Valmet chippers maximize the amount of high-quality chips
The chipper is the heart of the wood handling process and plays a major role in maximizing the amount of high-quality chips for digesting. Correct chipping geometry and knife design are essential in minimizing wood losses and maximizing the amount of accepts. Another important factor affecting chip quality is the optimized control of logs and stable chipping in the direction of the fiber. The main factors in high capacity chipping are an even log feed rate, a wide infeed spout and a large number of knives.
The Valmet Disc Chipper has one of the widest infeed spout on the market, especially designed for multiple log chipping. The spout dimensions give both the extra width and height essential for high capacities with small or large logs and for the reduction of log jams. The ingenious spout design also ensures perfect log guidance for optimum chipping even with a single log.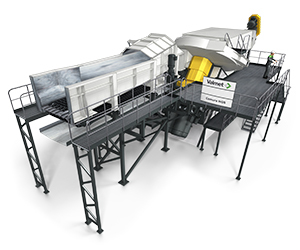 Valmet Disc Chipper GS, GSN and HGS
The Valmet Disc Chipper GS, GSN and HGS inherited most of its chipping geometry from the Rauma GS chipper. The GS and GSN types are for gravity feed chipping and the HGS for horizontal feed chipping.
The present outstanding design is the result of over 200 years' combined chipping experience gained from Rauma, Carthage and Murray chippers. The Disch chipper type GS, GSN and HGS offers the benefits of sixteen patented features.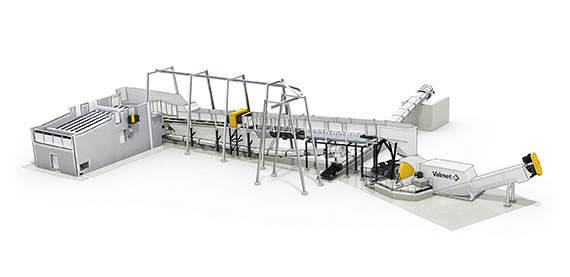 Valmet Drum Chipper
The Valmet Drum Chipper is especially designed to handle a large variety of wood qualities, combining high capacity with excellent chipping performance. Horizontal feeding ensures safe and trouble-free operation.
Chipping - Spare parts and components
Chipping - Maintenance and shutdown services
Chipping - Process and automation upgrades
keyboard_arrow_leftBACK
{{currentHeading}}
keyboard_arrow_right
{{productForm.Name}} {{"("+productForm.Size+")"}}
| | | NAME | TYPE | LANGUAGE | FILE | |
| --- | --- | --- | --- | --- | --- | --- |
| | {{file.MaterialIcon}} | {{file.Title}} | {{file.MaterialType}} | {{lang(file.Language)}} | get_app{{file.ContentSize === 0 || file.Title == null ? "" : filterSize(file.ContentSize) + " MB"}} | |