Condition monitoring for early machine fault detection
Valmet DNA Condition Monitoring
Valmet condition monitoring solutions produce the real-time machine health information you need for effective planning and scheduling of maintenance operations. With over 30 years of experience in online condition monitoring, Valmet has the equipment and skills required to get the best results. Both online and route-based vibration analysis solutions and services are easily customized to individual requirements according to process area, location, or specific measuring and analytical skills required.
Online condition monitoring
Detect root causes, prevent failures
Valmet DNA Condition Monitoring is an online monitoring system. By utilizing wireless or wired sensors and highly developed applications, the system provides real-time vibration condition monitoring data available anywhere, anytime. Valmet DNA Condition Monitoring can be used as a standalone solution or as a built-in part of the Valmet DNA Automation System, enabling all the relevant process and condition monitoring data to be available in a single system.
Portable condition monitoring
Valmet Maintenance Pad
Valmet Maintenance Pad is a portable data collector and analyzer for route-based vibration condition monitoring, predictive maintenance tasks, and advanced vibration measurements. The collector consists of a rugged tablet PC, analysis software, and wireless measurement units.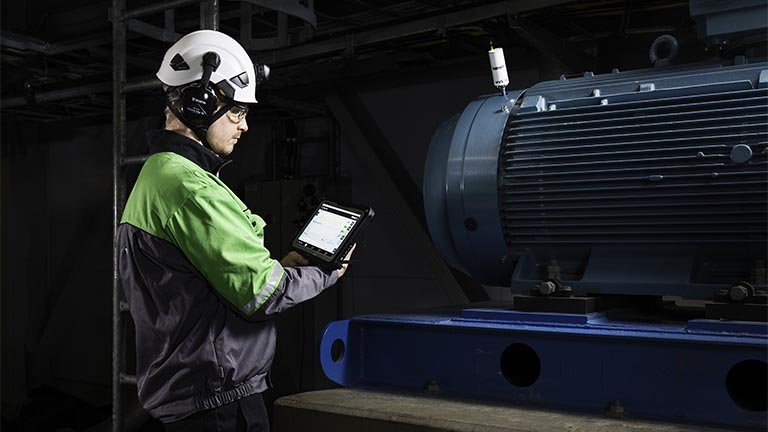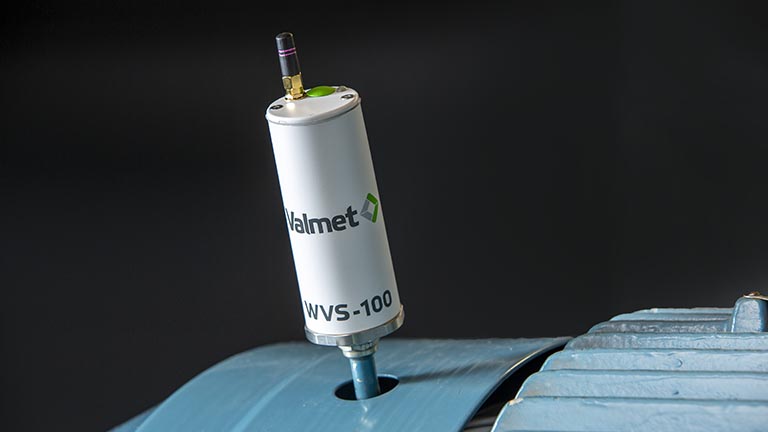 Vibration sensors
The right monitoring solution for each machine
Valmet offers a comprehensive range of wired and wireless vibration sensors and accessories. Wireless measurements include wireless piezoelectric accelerometers, wireless MEMS accelerometers, and wireless measurement modules for external sensors. Wired measurements consist of piezoelectric accelerometers and temperature sensors, triggering sensors, velocity RMS sensors, and dynamic pressure sensors.
In addition, Valmet provides a comprehensive range of high-quality cables, field devices, junction boxes, and other accessories for installations.
Condition monitoring services
Valmet's comprehensive services for condition and runnability monitoring include everything from audits to planning, analysis, and diagnosis with expert specialist support. Our in-depth know-how helps you ensure board and paper, tissue, pulp, as well as energy production applications, run smoothly. The available services can be an integral turnkey function in your monitoring program or part of a targeted effort to resolve issues or improve performance. We can easily customize services to suit requirements according to location, application process area, or specific machinery.
Our Analysis and Diagnosis service can be as simple as remote expert support for your condition monitoring organization, or Valmet can carry out regular online or periodical offline monitoring for you. Specialist Services include technical support for specific problems, such as bearing or gear wear, or full system maintenance using online vibration monitoring. For internal teams, we also offer a range of training services to help your operators carry out monitoring tasks themselves.
Condition monitoring offering