Valmet Fiber Flash Dryer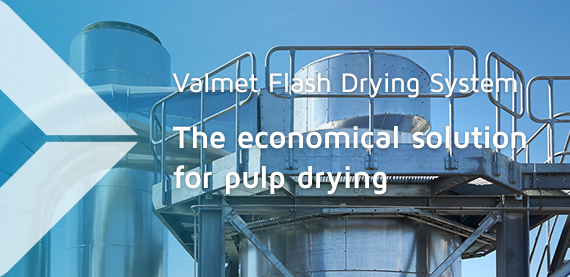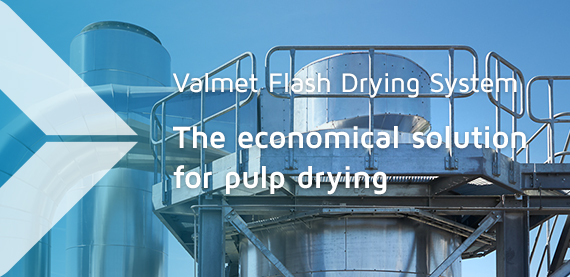 Move forward with an energy efficient and reliable system
The Valmet Fiber Flash Dryer is a money saving alternative when you invest in a pulp drying line. A flash drying system for both mechanical and chemical pulp entails considerably lower investment than conventional sheet drying plants.
The dryers are specially designed to suit any client's process and desired pulp qualities.
Key benefits
Easy to operate
An automatic and problem-free operation characterize the system. There are few parameters to control and it is self-starting with APC.
High reliability
Temperature and pressure in the different parts of the dryer are closely controlled, ensuring constant and homogeneous dryness of the pulp. Few disturbances mean high availability.
High energy efficiency
Energy recovery from cyclones and scrubber and recirculation of drying air minimizes energy consumption.
Low cost of ownership
The cost is low, also over time, as the system requires modest manpower, has a minimum of fiber losses and a small footprint.
The greater part of the plant can be built outdoors, even in areas with inclement weather. Valmet's flash drying system is very flexible and can easily be adapted to existing buildings and machinery.
Well-proven technology to complete the system
The flash drying system incorporates well-proven machines. For example the Disc Fluffer. In addition to its application as fluffer in this process, it has also proved to be a very efficient mixer in high-consistency bleaching. The Slab press, a bale former is used extensively in Valmet baling lines, and the TwinRoll press that ensures efficient pulp dewatering before the flash drying system.