Valmet IQ Profilers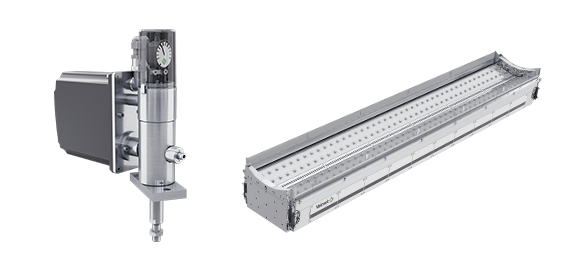 Valmet IQ Profilers provide effective profile management for improved sheet uniformity, productivity, and runnability at all stages of the process.
To get the best out of CD control requires the best of profilers and the IQ profiler family is even more comprehensive than before with solutions for all locations and for all grades. State of the art actuators, comprehensive diagnostics and application knowhow ensure optimal operation from dilution and slice to calendar steam and coat weight profiling. The benefits of effective profile management are many, extending from improved production and runnability through to better paper quality and printing properties. Valmet IQ profilers feature advanced self-diagnostics and compact designs for easy maintenance and installation.
The new quality control technology is also capable of providing considerable energy savings as well as conserving raw material and chemicals.
Valmet IQ Dilution Profiler is a basis weight profiler that provides rapid and precise positioning, contributing to improved sheet quality and minimized variability. Advanced control ensures faster and smoother production even after grade changes.
Valmet IQ Slice Profiler gets the basis weight profile right from the start. This means higher quality, increased production and more efficient use of raw materials. IQ Slice Profiler's advanced self-diagnostics ensure high availability, keeping the process up and running.
Valmet IQ Steam Profiler is a steam box with applications for forming and press sections. Unique profiling accuracy combined with advanced steam injection technology increases production capacity, lowers production costs, and delivers higher sheet quality.
Read more: Steam profiler for tissue
Valmet IQ Moisturizer system is capable of moisture CD-Profiling, curl/warp correction and moisture level increase in paper, board and converting lines such as corrugator, coating and laminating lines. It features an air atomized micro droplet spray nozzle, a linear water control valve, and an excess spray mist removal system.
Valmet IQ Coat Weight Profiler is the highest resolution, most compact coat weight profiler on the market today. It produces the most uniform CD coat weight profiles to keep papermakers operating efficiently, even after blade changes and breaks.
Valmet IQ Induction Profiler provides precise high-resolution CD caliper or gloss control for improved runnability, higher efficiency, and better end-product quality.
Valmet IQ Air Jet Profiler is a cost-effective, reliable way to control cd profile. Valmet IQ Air Jet Profiler is an effective tool to ensure product quality with reasonable operating costs. The product is based on proven technology and is designed for easy maintenance.
Valmet IQ Calender Steam Profiler is a steam profiler for the machine, soft and multinip calenders. It delivers even gloss and smoothness levels and CD profiles for improved paper quality and better overall printing properties.