Valmet IQ Induction Profiler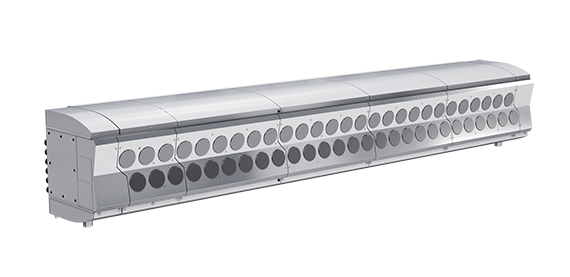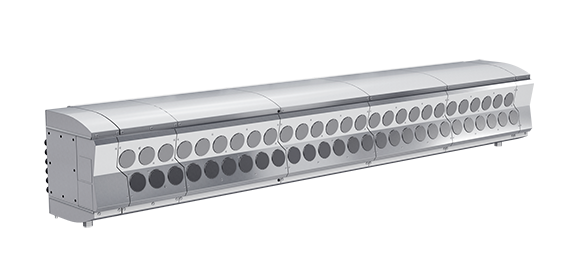 Valmet IQ Induction Profiler is an efficient tool for cross-machine caliper or gloss control. With the narrowest zones on the market, it ensures precise high-resolution CD control and meets the challenges of today's calendering processes. IQ Induction Profiler provides high power output with excellent efficiency.
Features
IQ Induction profiler features non-contact heating of the steel roller surface. High-frequency induction power heating keeps the heat penetration low in the roller surface, resulting in lower heat conduction in the roller shell.
The profiler has a modular design with standardized components. In the integrated design compact power units are installed inside the beam. IQ Induction Profiler can be applied to any type of steel roll calenders even in very tight places.
IQ Induction Profiler is complemented by IQ Caliper CD Control which optimizes paper caliper profile. A direct caliper measurement and control achieve significant reductions in roll culls.
IQ Induction Profiler with IQ Gloss CD Control offers excellent gloss CD profiles especially on coated paper and board grades.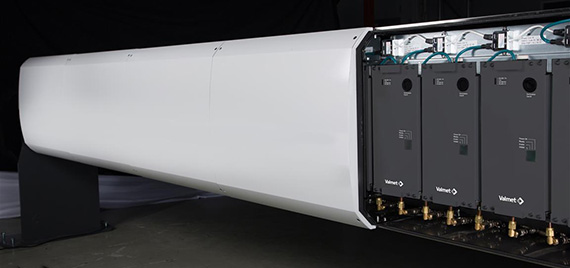 Benefits
Caliper:
Better base for coating at pre-calendering

Minimize coating color consumption
Improve coatweight CD profiles
Better runnability in the paper mill

Fewer breaks
Improved runnability in calender and winders
Higher machine speed mean more production
Better reel build

Larger reel diameters
Less broke
Better runnability on the printing press
Gloss:
Significant improvement in gloss level and CD profiling of coated paper and board grades.