Valmet IQ Steam Profiler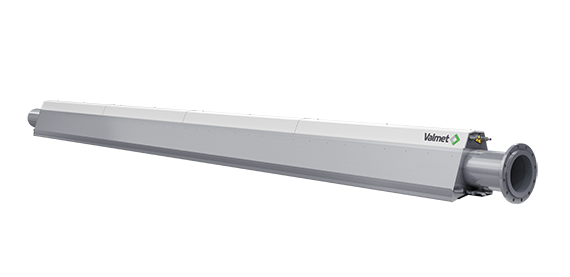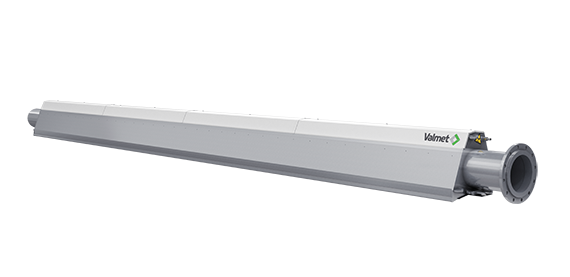 Valmet IQ Steam Profiler is the highest efficiency steam profiler family to increase production capacity, decrease energy consumption and improve moisture profile.
IQ Steam Profiler is a multi-zone steam actuator system that provides unique profiling accuracy through its electromechanical actuator with position feedback. This reliable, high-performance steam profiler system features advanced steam injection technology, that maximizes steam absorption efficiency and temperature increase, providing the highest dryness after the press.
Features
The innovative design and dimensioning of the steam flow from the steam profiler contribute to IQ Steam Profiler's most important properties. Its operation is based on long, uniform and gentle steaming offering the best heat transfer efficiency.
Featuring advanced steam injection technology, IQ Steam Profiler represents a new era in steam profiling. Its unique features contribute to smoother steam distribution in cross direction as well as accurate zone definition in moisture profile control.
The modular, compact design can be customized for all applications. The removable diffusion plate can be either electrolytically polished or Teflon-coated to make cleaning easier even during short shutdowns and to ensure long-lasting performance. Compared with other existing solutions, IQ Steam Profiler's dimensions are smaller, enabling you to fit it into press sections with very limited space.
The unique electromechanical actuator with position feedback for high-temperature applications provides positioning accuracy of 0.06 mm for the steam valve. The accuracy is multiple times better when compared with a conventional pneumatic actuator.
Benefits
Increased production capacity
Energy savings
Lower production costs
Better product quality
The benefits gained with IQ Steam Profiler have been excellent. For example, at paper mills that use IQ Steam Profiler, the moisture 2-sigma has typically decreased by 80%, and the dryness after the press section has increased by 3...3.5%, sometimes even more. This superior dryness with a moisture profile 2-sigma of less than 0.1 % would enable a production speed increase of more than 10 %. Even with moderate results, the payback period for IQ Steam Profiler can be a couple of months.