This means harnessing your full potential for better performance rates while ensuring the right quality to price ratio in a tight margin consumer-led market and the currently devastating energy price situation. At Valmet Rolls and Workshop Services, we can help you release the full potential for better performance, addressing energy saving and sustainability goals at the same time.
Today, the 1,149 tissue mills worldwide are responsible for providing the modern world with such life necessities as table and facial napkins, toilet and kitchen paper, and paper towels. These products are low margin mass commodities, with constantly growing consumption due to urbanization, rising disposable income, and increasing hygiene requirements. Those who can meet operating challenges and keep costs low can achieve profits from higher volumes.
In a consumer-led market, this is easier said than done. Consumers have high quality expectations of these products but also display declining brand loyalty – not to mention a readiness to pay more for superior quality. At the same time, when consumers require better characteristics – for example, softness, better water absorbance, or high tensile strength – you must aim for cost optimization, energy and fiber savings, production efficiency, and paper runnability in converting. Nor should we forget the importance of easy operation and better work safety, and all the sustainability improvements like CO2 emission and clean water usage reductions expected by governments and general public.
Valmet Rolls and Workshop Services for tissue
The wide range of tissue products varies in quality and raw material composition between recycled, hardwood and softwood fibers – the machine type can also vary from conventional to hybrid and Thru Air Drying (TAD) equipment. At Valmet Rolls and Workshop Services, we are committed to offering our customers high quality for every tissue machine type and concept, from traditional to hybrid or TAD – including rewinders.
As a leading player in pulp and paper technology, Valmet can also understand the tissue makers' needs. "We have an extensive installed base in the industry and can thus provide unique technology with many capabilities for improving tissue mills' performance," says Tatu Pitkänen, Global Technology Manager, Roll covers and maintenance, Valmet.
"Our comprehensive services for tissue extend from new rolls, roll covers, and roll maintenance services through intelligent roll solutions and workshop services for mechanical or fiberline equipment and stock preparation," he continues. "In addition, the Valmet Roll Service Agreement allows a completely stress-free life in all roll operations, while offering continuous equipment performance improvement. Combined with Valmet's way to serve and a team ready to understand and take on the customer's challenge, our solutions will provide just the right combination of services for every stage of your mill's lifecycle."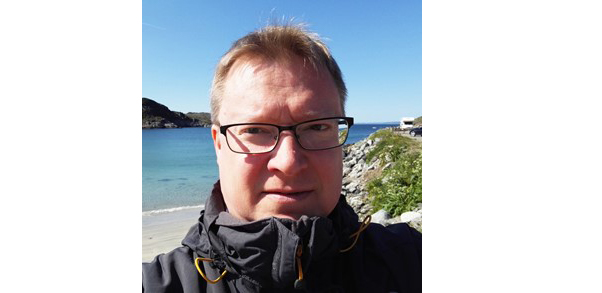 Our comprehensive services for tissue extend from new rolls, roll covers, and roll maintenance services to intelligent roll solutions and workshop services for mechanical or fiberline equipment and stock preparation, providing many capabilities for improving tissue mills' performance."
Energy-efficiency and sustainability
Tissue making is a particularly energy-intensive industry, and saving energy is the key concern for tissue makers – especially with the current rapidly rising global energy prices. To operate cost-effectively, you must be able to save energy and water and reduce the use of natural gas. At the same time, you need to act sustainably by reducing the carbon footprint and CO2 emissions and the amount of waste, as well as focusing on the sustainable use of raw materials.
One of the many examples is Valmet iRoll portable for press nip optimization, which helps eliminate nip skewness and wet sheet edges, thus improving the performance of the press section and preventing excess drying in the Yankee hood. Combined with Valmet's premium polyurethane roll covers with optimized crowns, cover hardness, and grooving topography, it has been proven to allow better moisture profiles and a faster machine speed. Together, these tools have helped a tissue mill to achieve a 5 percent decrease in drying and drive power energy consumption, equating to CO2 emissions that are lower by about 870 tonnes.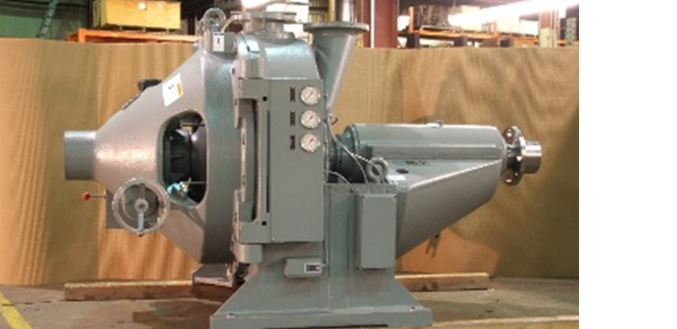 Saving water is saving energy
The big challenge in saving energy in tissue lines is the amount of water needed in the production process and the energy consumption of the drying and refining processes.
For example, a mill could save about 80,000 m3 of cooling and lubrication water in low-consistency refining by replacing the old shaft sealing technology that required water for seal cooling and lubrication with Valmet's closed mechanical seal, which needs no cooling or lubrication water. This corresponds to about 30 Olympic swimming pools.
Outdated suction roll lubrication showers also consume a large amount of water, do not reduce friction when necessary, and cause rewetting and moisture variation. By updating lubrication showers with Valmet Water Lubricated Axial Seal or Valmet Lock Seal, you can achieve up to 100 percent lower water consumption and up to 5 percent lower drive power consumption. With these suction roll seal upgrades, you can save water and energy and reduce the risk of rewetting, as well as improve moisture profiles.
Production capacity with better time and material efficiency
In achieving their goals, many tissue producers could get more from their equipment by reducing web breaks and broke. Many mills hover below 80 percent of their efficiency potential globally, which is significantly lower than the same rate in the printing paper and packaging board industries, where it is typically closer to 90 percent or above. At Valmet Rolls and Workshop Services, we can provide your mill with various solutions for an increase in production capacity and material efficiency.
These solutions aim to improve runnability, decrease the number of web breaks and amount of broke, and free up running speed bottlenecks – thus enabling you to produce more without increasing investment costs. For example, Valmet 3D roll grinding with free form crowning provides dynamic behavior for fast speeds and helps avoid vibration, profile issues and broke. With Valmet iRoll portable press nip optimization, Valmet polyurethane roll covers with crown shape grinding have produced improvements such as a 3 percent increase in the dry content of edges, enabling a faster running speed of up to +128m/min.
Reducing broke in the tissue reel and rewinder plays a key role in improving the tissue production line's material efficiency. With Valmet iRoll portable and reeling optimization, you can decrease reeling broke and gain production that is more sellable by 2 percent or even more. You can thus benefit from better rewinder runnability with fewer breaks and less converting broke, resulting in more sellable tonnes.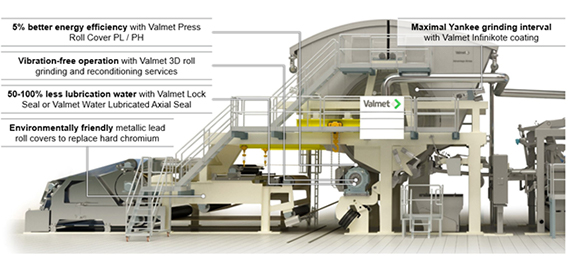 Product quality
To keep quality-conscious consumers and demanding converting customers happy, you must maintain stable product quality with tensile strength, softness and good profiles, but with a minimal impact on the production cost. For example, an optimal customer roll structure and bulk savings require excellent reel and winder performance and good sheet profiles.
At Valmet, we can provide roll and fiber processing equipment solutions targeted at optimizing profiles, bulk and sellable output. For example, iRoll Press and nip optimization ensures better moisture profiles and higher edge dry content – avoiding wrinkling issues in converting. The Valmet Press Roll Cover PL and PL-V with a soft and adaptive roll cover structure enhances the final product profile and allows bulk savings.
Updating the roll covers with the latest polyurethane technology and utilizing the iRoll technology analysis for the correct nip profiles, added to high-precision 3D grinding, enable better moisture profiles and reduced drying requirements, which means good quality with lower costs per tonne produced. In Advantage eTAD hybrid machines, Valmet Sizer Roll Cover CF offers best-performance wet creping nip without sacrifices in the cover running interval.
Equipment reliability and maintenance
With our roll maintenance upgrade solutions, you can improve equipment reliability and benefit from extended roll and fiber processing equipment running times. For example, suction roll upgrades help tissue makers achieve considerably longer running intervals for suction rolls.
Breast roll plastic shrink sleeves collect dirt under the sleeve, causing frequent sleeve changes. Replacing the old countersunk shells using plastic shrink sleeves with Valmet's innovative sleeveless breast roll shell boosts reliability and performance on the tissue production line. You can gain as much as 24 hours more production uptime per year, as sleeve damages do not cause unplanned shutdowns. This eradicates the need for non-recyclable plastic sleeve materials.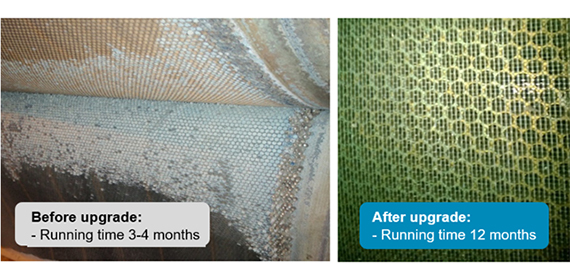 Moreover, many of our roll cover solutions for improving reliability enable extended roll running times. To further maximize equipment reliability, you can choose our roll service agreement for a systematic approach to continuous performance improvement.
Easier operation and safety
Easy operation and work safety are inevitably critical items at every mill in the tissue industry, and they require increasing attention in production and maintenance planning – at least when production capacity and machine speed are increasing. Rising labor costs and difficulties in hiring an experienced workforce are increasingly impacting many countries. Systematic roll maintenance and safety upgrades are the key factors in minimizing risks in the working environment and decreasing maintenance work hours. Valmet Roll Agreements with systematic maintenance planning in Valmet Asset Manager helps avoid surprises and the risks of unplanned events or rushed shutdowns, easing labor shortages.
At Valmet, we can offer roll and fiber processing equipment solutions for safety improvements, as well as many tools and equipment features for easier equipment handling and maintenance. For example, we can provide products such as double-ended worm gear for safer suction box rotation and Edge Light for faster and safer end deckle adjustment in the machine, as well as suction roll shell crack inspection for increased reliability.
To this end, we can offer plenty of tools and product features that can make a great difference in safety, reliability and ease of operation, while saving costs.