Valmet's Workshop services for stock preparation and recycled fiber are targeted at enabling high-performance and high-quality stock and fiber production with optimal energy efficiency, sustainability and safety.
We keep your production running at the optimal level
Today's board, paper, tissue and pulp producers target high end-product quality from low-quality raw materials. To maintain the cleanliness and strength properties of their end-product quality, they need to strive for high-quality fiber from low-quality furnishes and to improve yields without fiber losses.
Valmet Workshop services for stock preparation and recycled fiber are designed for all board-, paper-, tissue- and fiberlines to keep the mill's production running at the optimal level. Our solutions and services for raw material handling extend from stock preparation refiners, bale pulpers and other equipment to recycled fiber plants, including deinking and OCC plants. "This knowledge enables us to provide stock and fiber producers worldwide with a full understanding of their production line's requirements," Jarmo Viitaharju, Global Technology Manager, Valmet Workshop Services points out.
Stock preparation – the invisible edge
Although there's an old engineering saying that papermaking starts with the headbox, we at Valmet often say that it starts with stock preparation, which affects the mill's competitiveness through production and end-product quality. However, stock preparation typically consists of almost invisible devices running on their own. "This equipment will only be noticed when component wear, control and quality variations, increased energy consumption, mechanical errors, and any other malfunctions make it visible," says Viitaharju.
Valmet's modular service solutions for stock preparation and recycled fiber equipment offer stock and fiber producers a new approach to maintaining their equipment's high efficiency throughout its lifecycle. Our step-by-step designed reconditioning services help avoid problems before they become visible and cause process disturbances. "We know the equipment tolerances like the back of our hand and can take the correct actions at the correct time in the equipment's lifecycle. That way, mills gain in efficiency and save euros," Viitaharju promises.
Recycled fiber – get the best out of your OCC
Producing high-quality board, paper, tissue and pulp grades with low-quality raw materials places high demands on stock preparation and recycled fiber equipment and processes. This is especially true with OCC (old corrugated containers) and DIP (deinked pulp) because as recycled raw materials, they transfer more wearing particles like sand to the pulper and forwarding process stages, causing more component and equipment wear. This makes the role of maintenance even more essential.
"To achieve this, we offer pulper rebuilds for OCC consisting of rotor maintenance, repair and reconditioning, or upgrading surfaces to better resist wearing particles. As a result, repair and maintenance intervals can be increased from four to six months – or even eight. OCC producers profit from fewer production breakdowns and lower repair and maintenance costs," Viitaharju explains.

As good as new – only better
Our comprehensive service offering for stock and fiber production covers the entire production chain from pulping to broke handling. Instead of investing in new equipment, stock and fiber producers can repair and upgrade their old equipment to new standards. "This way, stock and fiber producers can maximize performance at minimal cost, without investing in new technology that differs from the existing line," Viitaharju says.
With technology updates, you can upgrade your equipment for more capacity, better quality, energy savings and safety. This way, your old equipment is made as good as new – only better.
"Upgrading old equipment to today's technology with new components or surfaces enables stock and fiber producers to reap the benefits of state-of-the-art technology and intelligent solutions, while preserving compatibility with their existing process equipment. This means maintaining the same functionalities and spare parts as other equipment in the same line."
"The benefits pay back in cost-effectiveness and competitiveness, sustainability, and energy and water savings."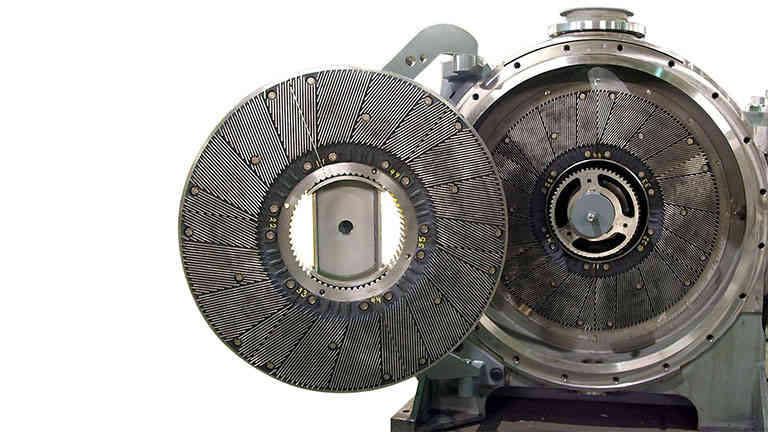 Upgrades for sustainability and the circular economy
Upgrading old equipment provides stock and fiber producers with a cost-effective alternative to new investments, as well as an effective way of enhancing sustainability and the circular economy.
"Repairing and reusing the old components saves raw material, energy and water, offering us a sustainable option for new investment," Viitaharju observes.
"By reusing the same parts and components, we produce less waste and lower CO2 emissions from waste incineration. We can also reduce landfills, thus promoting the circular economy. For example, producing one tonne of new steel releases between 1.81 and 3.8 tonnes of carbon dioxide, depending on where it is produced. When reconditioning old equipment, we can save between five and 19 tonnes of carbon dioxide in producing the six tonnes of steel required to manufacture a new refiner," he continues.
Increase OEE and save money
Stock and fiber producers must keep up with the market pace and aim for the maximized overall efficiency of their equipment. To achieve this, we offer a full scope of unique reconditioning services with modern equipment upgrades, as well as our extensive OEM expertise.
These services cover all critical equipment, from low-consistency (LC) conical and double disk (DD) refiners to screens and pulpers, enabling an extended equipment lifetime and longer runtimes and shutdown intervals. "For example, a service interval of more than 15 years can be achieved for the LC refiner when it's upgraded with a closed mechanical seal," Viitaharju boasts.
"As an alternative to investing in new equipment, upgrading ensures more runnability and production efficiency with approximately 50 percent lower costs. Not only is the size of the investment smaller, but you can also save money through lower energy and water consumption," he adds.
Energy and water savings
Rising energy costs are among the biggest challenges caused by aging stock preparation equipment. "For example, old DD refiners that don't meet the modern process, usability and automation requirements also suffer from excessive energy consumption," says Viitaharju. "Upgrading the existing DD refiners with Valmet Spline Technology and refiner plate optimization enables you to produce the same fiber strength properties with up to 50 percent less refining energy," he enthuses.
"To save water, stock and fiber, producers can update their refiners' old water-lubricated shaft sealing technology with a closed mechanical seal that requires no cooling or lubrication water. This enables 80,000 m3 of cooling and lubrication water to be saved per year, corresponding to 30 Olympic swimming pools."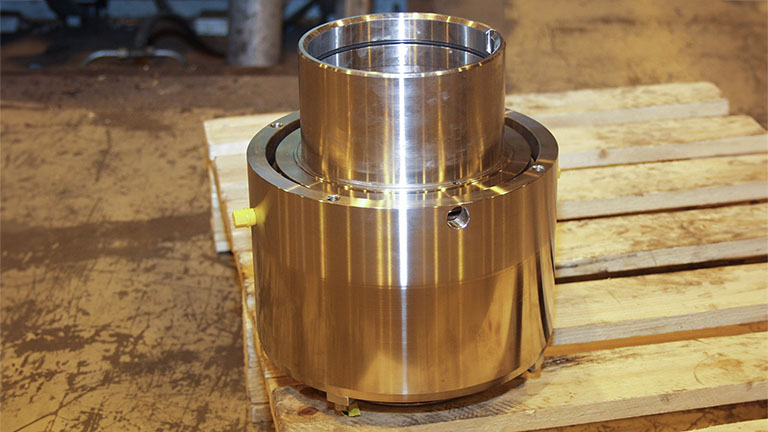 Exchange unit agreement
To secure the continuous availability of key process equipment during upgrading services, Valmet offers an extensive exchange unit offering for all critical components. Based on the exchange unit agreement, stock and fiber producers can count on having an updated exchange unit to replace the old equipment, which is removed for reconditioning at the Valmet workshop. This allows a quick delivery of the updated unit without the need to invest in new equipment.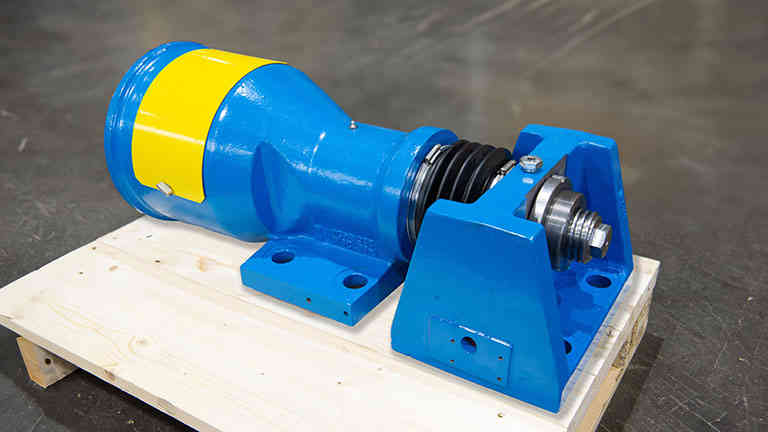 Viitaharju summarizes the benefits as follows: "This way, stock and fiber producers can maintain their efficiency without production losses and long unplanned shutdowns."
World's best knowledge close to you
As a world-leading technology and service supplier, Valmet now provides more comprehensive services for stock preparation and recycled fiber that have previously been available, thanks to acquisitions and technology transfer. Based on decades of knowledge history and strong papermaking process expertise, as well as its convincing installed base, Valmet can offer stock and fiber producers a cost-optimized and stress-free lifecycle for their equipment.
Through an extensive global network of 14 fiber workshops, we enable our reconditioning services and exchange units to be easily at hand and close to you around the world. As the preferred OEM partner for numerous world-class brands, we facilitate OEM services for a wide machinery base worldwide. "The acquisition of GL&V complements our refiner lines, meaning our full scope of solutions extends from both conical and DD refiners to pulpers, screens and an extensive variety of smaller components," Viitaharju concludes.